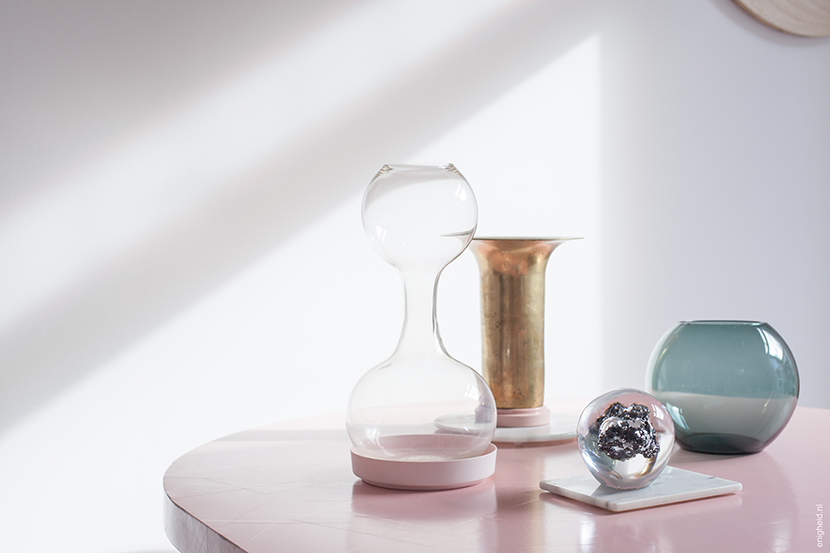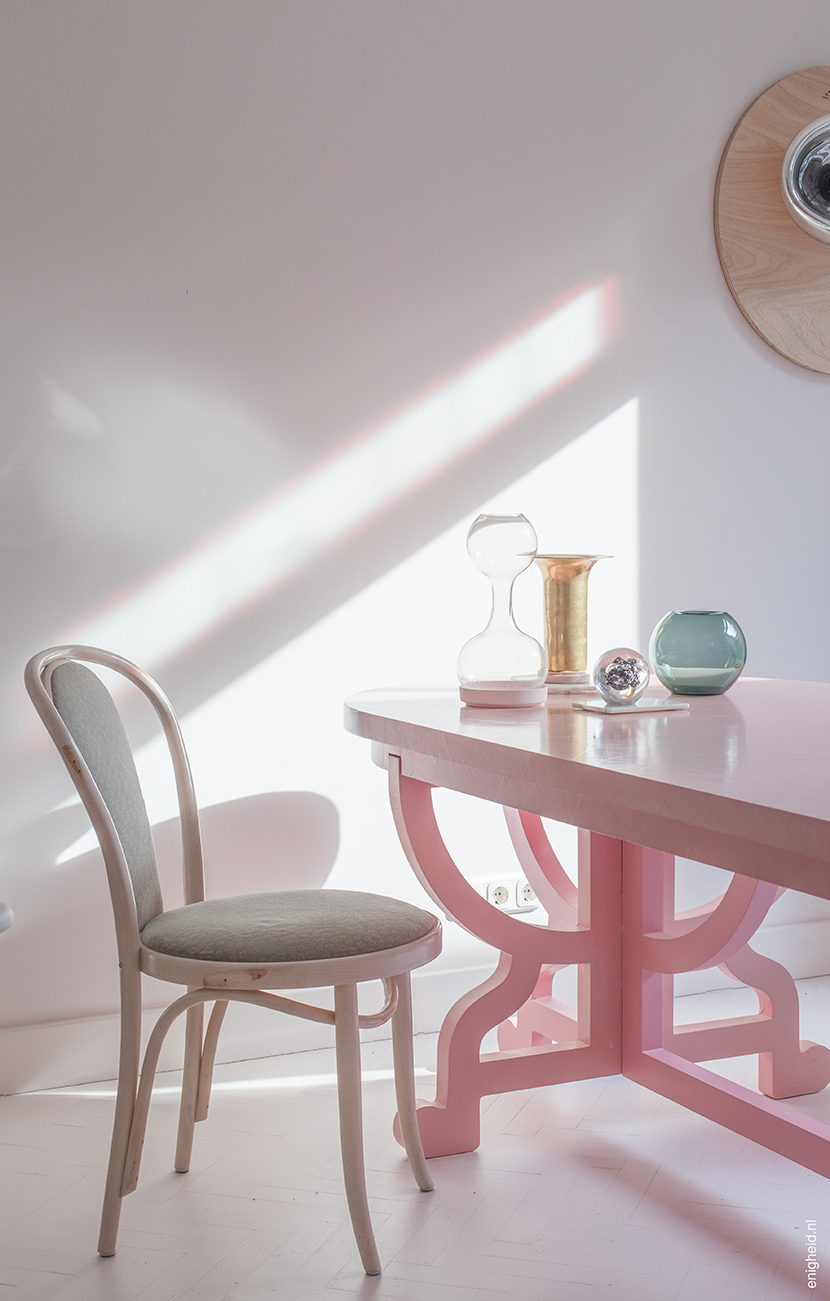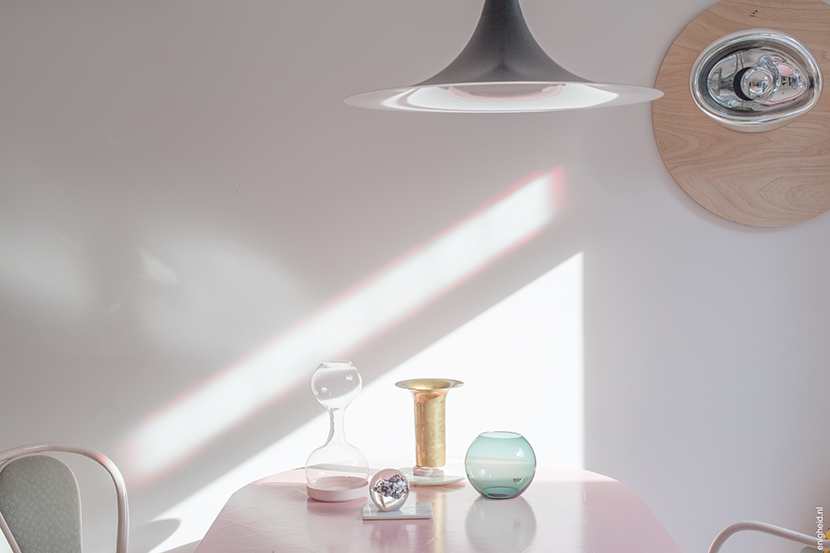 Last week, the Netherlands celebrated Kingsday and that means: flea markets everywhere, yay! Every year my friend Wendel and I search for treasures together, I looked forward to it for weeks. Last Thursday I found a ridiculous amount of toys and clothes for Maan. I also found this beautiful brass vase and blue-greyish glass vase. Score! What was your latest thrift find?
The clear glass vase was an earlier thrift find, so are the marble plates. The globe with volcanic rock was a souvenir from La Palma. The pink ceramic base is by Lenneke Wispelwey, the pink ceramic tray by &Klevering and the Paper Table by Studio Job for Moooi.
(The last picture is a bonus for my readers who think I am a neat person. Há, you are so wrong! This is only the tip of the iceberg.)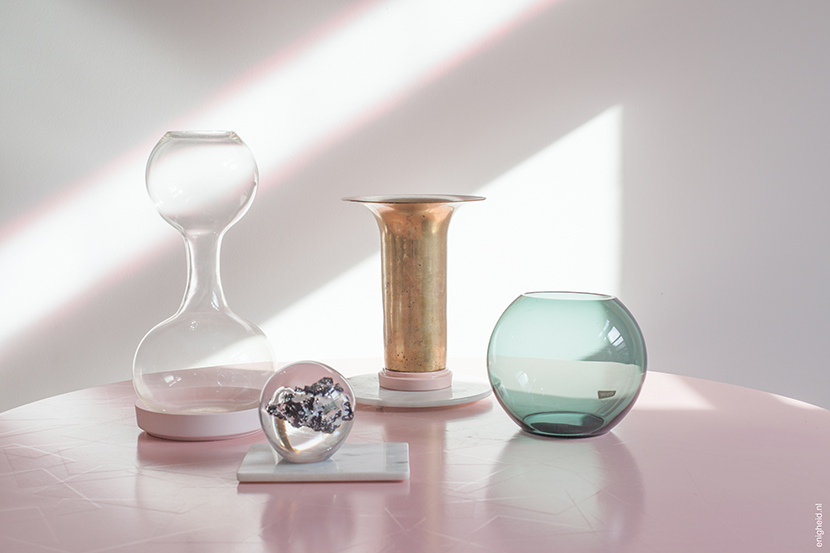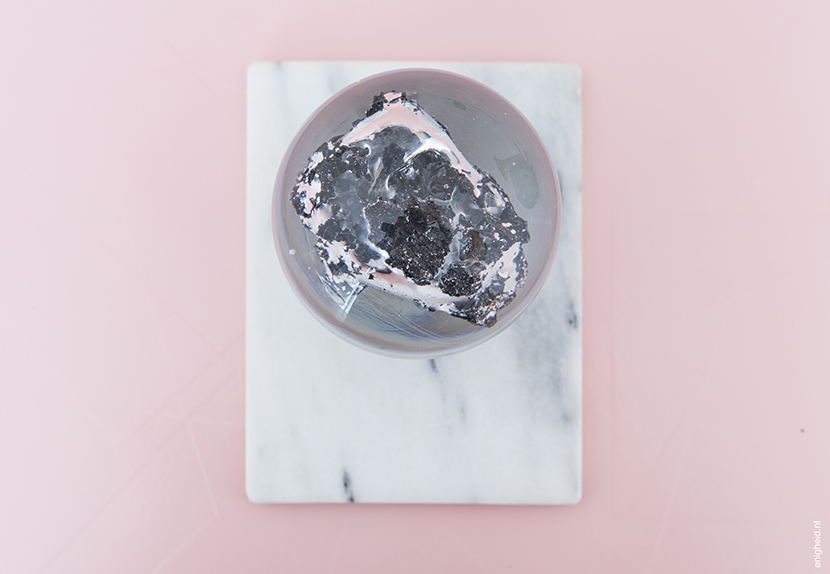 Afgelopen week was weer een van mijn favoriete dagen van het jaar: Koningsdag. Dat betekent… vrijmarkten, overal waar je kijkt, jiha! Wendel en ik gaan elk jaar samen op schattenjacht, ik keek er al weken naar uit. Afgelopen donderdag vond ik vooral belachelijk veel speelgoed en kleding voor Maan. Ik vond ook deze mooie messing vaas en een blauwgrijze glazen bolvaas. Score! Heb jij nog wat gevonden?
De heldere glazen vaas is een eerdere kringloopvondst, net als de marmeren onderzetters. De glazen bol met vulkanisch gesteente is een souvenir uit La Palma. Het roze keramieken plateautje is van  Lenneke Wispelwey, het roze schaaltje van  &Klevering en de Paper Table is van Studio Job voor Moooi.
(De laatste foto is een bonus voor mijn lezers die denken dat ik netjes en opgeruimd ben. Há, dit is nog maar het topje van de ijsberg!)