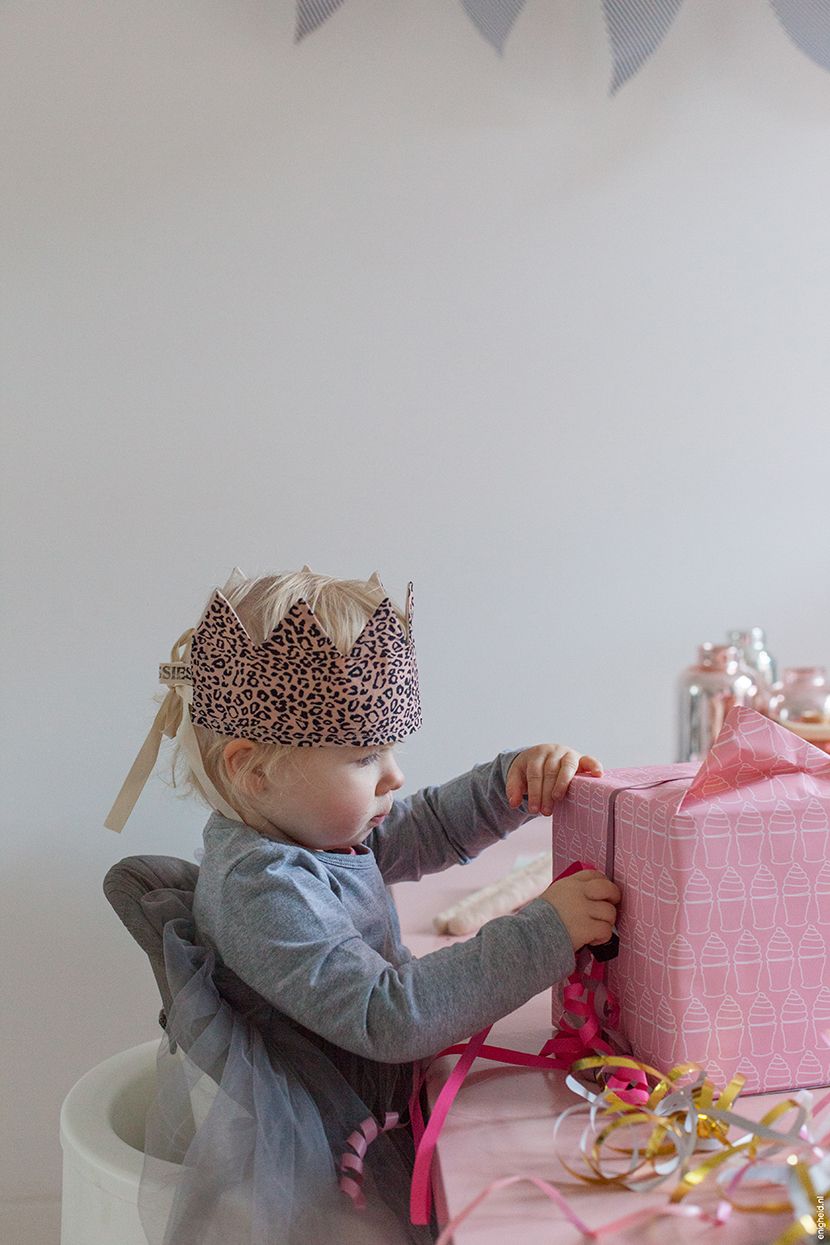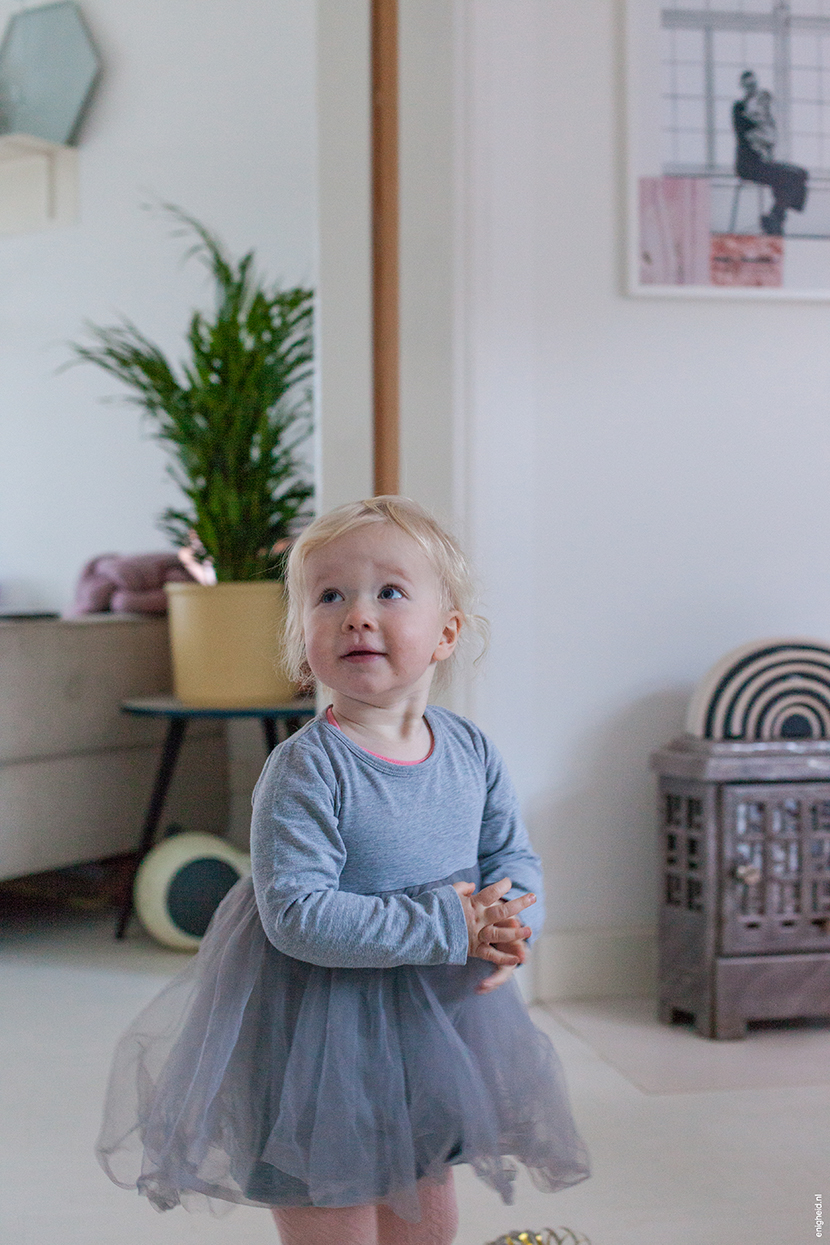 In December, amongst all the festivities, my daughter Maan turned two! My birthday is in December too and I've never really liked to celebrate, because holiday season was busy enough for me. Her birthday is different though: she is the light of our lives and I really wanted to celebrate my sweet girl enriching our lives for two years already. She is such a creative and powerful girl, shy at times but wilful too and extremely charming to those close to her.
We decorated our home with the shiniest garlands I could find (Xenos has an amazing collection) and we had a small party with friends and family. Maan wanted to wear her princess dress, of course. She loved all the people visiting her, the presents and her very own owl cake. She blew out the candles like a pro and yelled: UILENTAART!
Crown by Suussies, via Petozzi | Fox stuffed toy by Afke | Cake by Frenk Langenhuijsen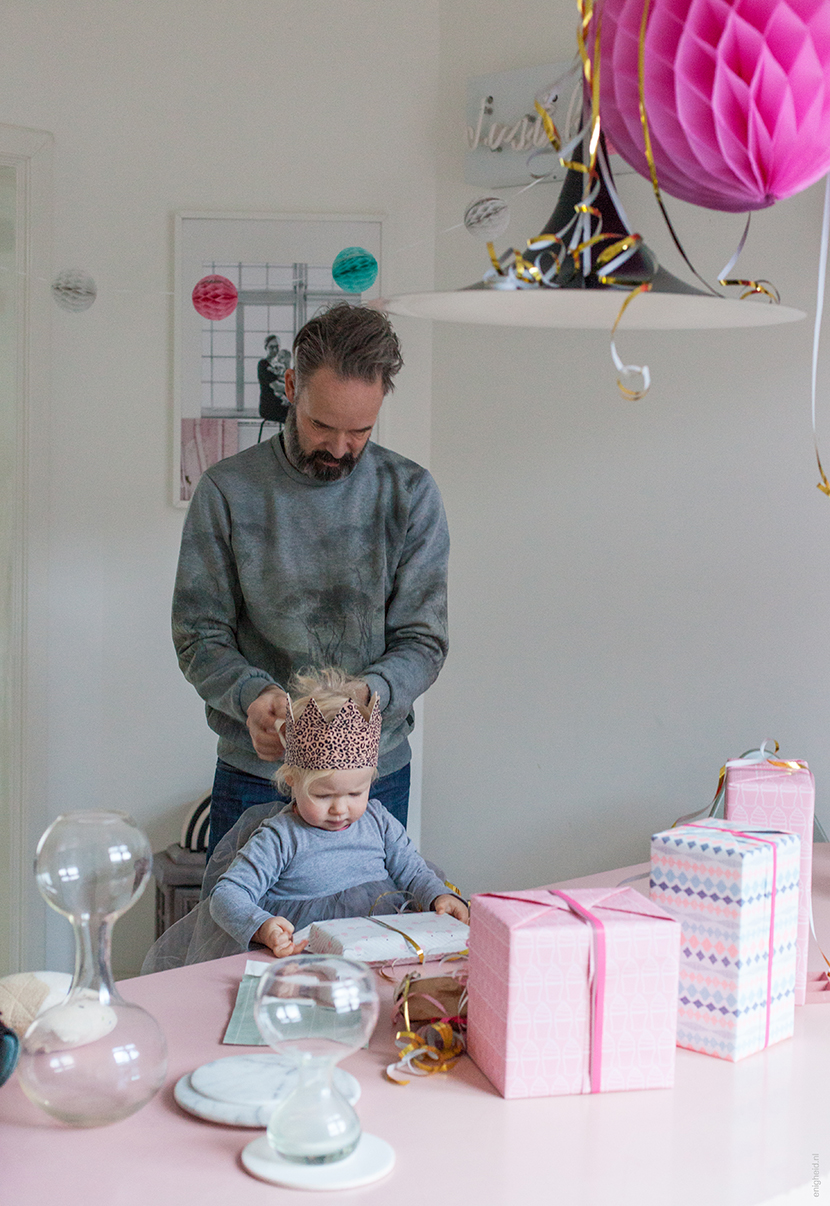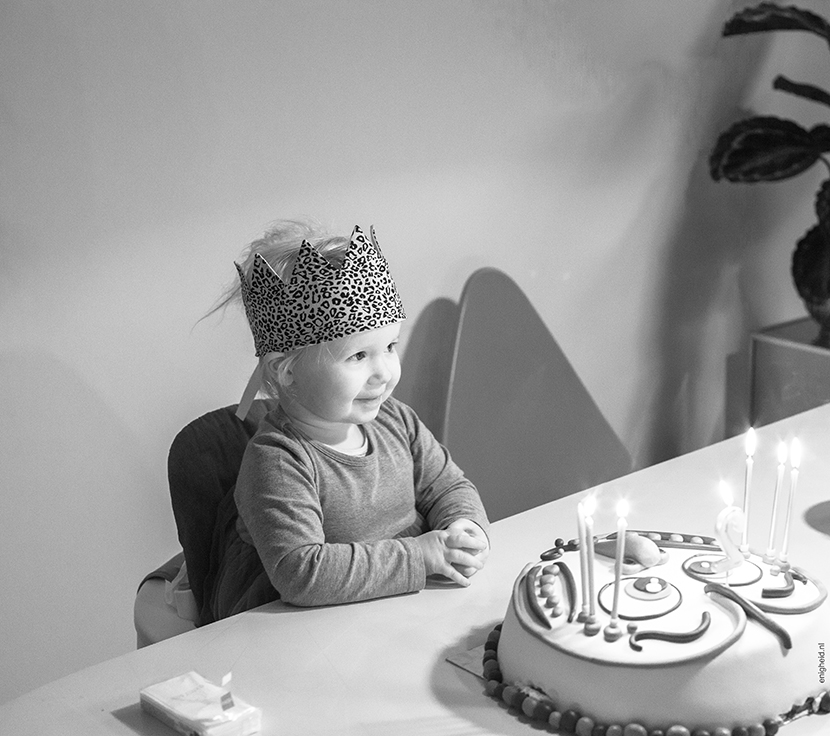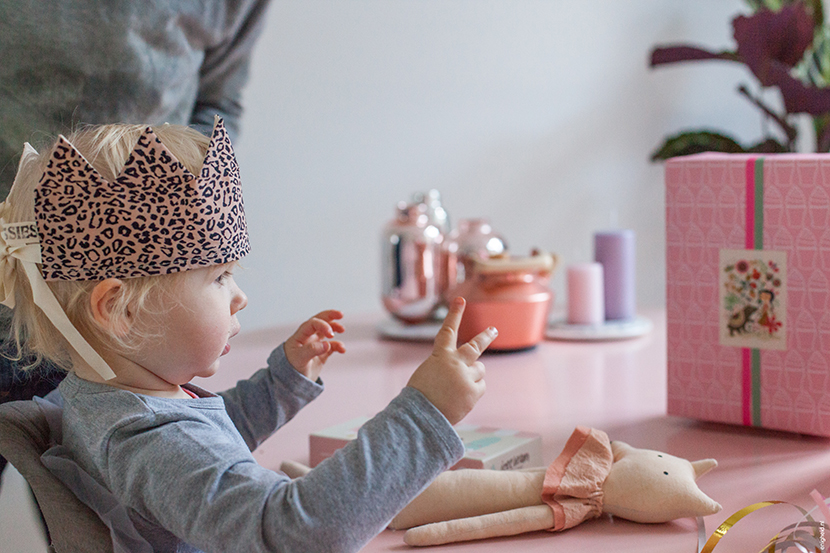 In december, midden tussen Sinterklaas en kerst, werd mijn dochter Maan twee! Ik ben ook jarig in december en ik kijk er nooit naar uit om mijn verjaardag te vieren, de maand december is al druk genoeg als je het mij vraagt. Maan's verjaardag vieren voelt anders: ze maakt ons leven zoveel leuker en ik wilde heel graag stilstaan bij het feit dat dit lieve meisje alweer twee jaar ons leven verrijkt. Ze is creatief en sterk, verlegen maar ook lekker koppig en innemend voor iedereen die dichtbij haar staat.
We hebben het huis versierd met de glimmendste slingers die ik kon vinden (Xenos heeft heel veel leuke glim en glitters in de collectie) en we vierden een klein feestje met familie en vrienden. Maan wilde natuurlijk graag haar prinsessenjurk aan. Ze genoot van het bezoek, de cadeautjes en van haar prachtige uilentaart. Ze blies de kaarsjes uit als een pro en riep meteen daarna: UILENTAART!
Kroon van Suussies, via Petozzi (ga vooral ook eens langs in hun winkel in hartje Den Bosch) | Fox stuffed toy by Afke | Cake by Frenk Langenhuijsen