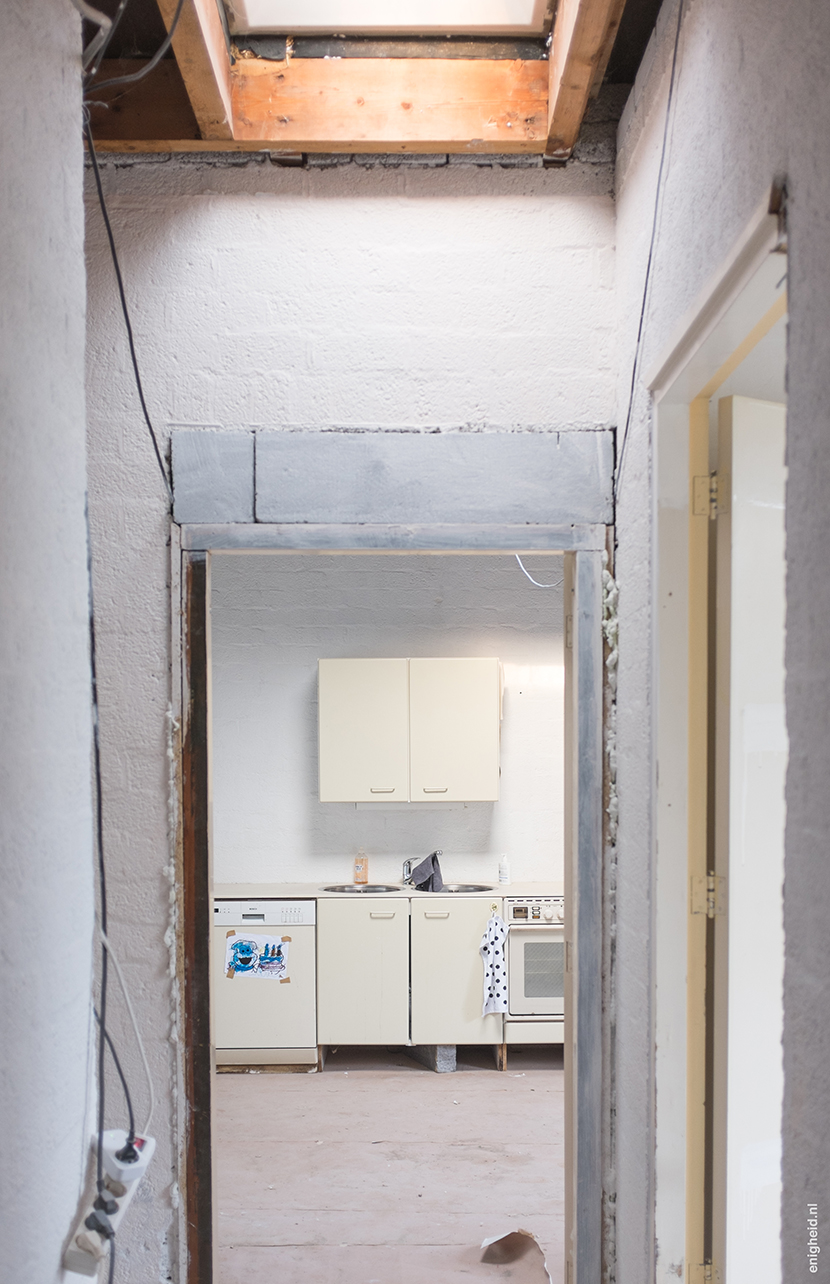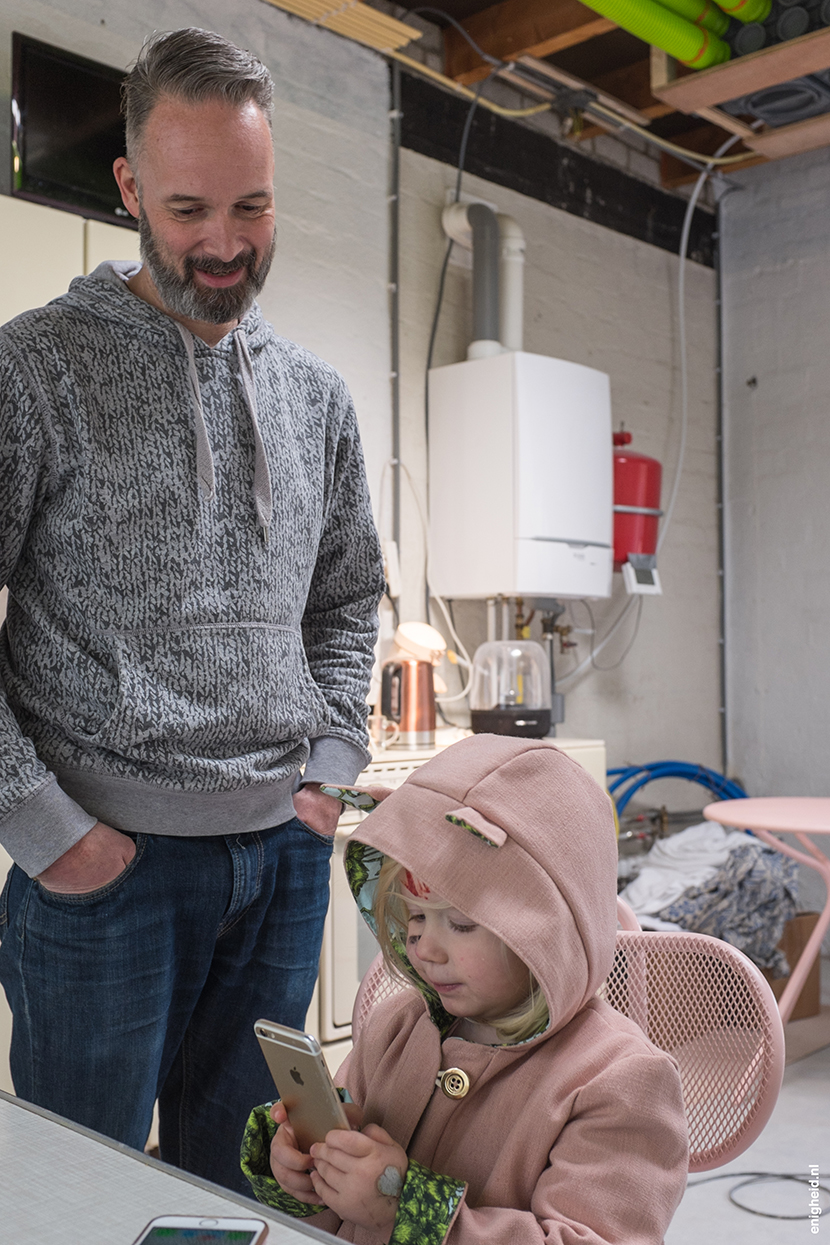 This is our kitchen, for now. Thankfully the old kitchen was pretty sturdy and could be replaced in this room without a problem. Our renovation will take a few years, so we wanted to have a temporary kitchen, with room for a table and chairs, where we can cook but also do the regular family stuff.
And yes, even more picture of me, in my weekday attire. My 3 year old daughter is an aspiring photographer (and princess, and superhero, and cat) and while I rarely look good on photo's, I love to model for her. Her magnificent cat-jacket is made by Jeanique, by the way.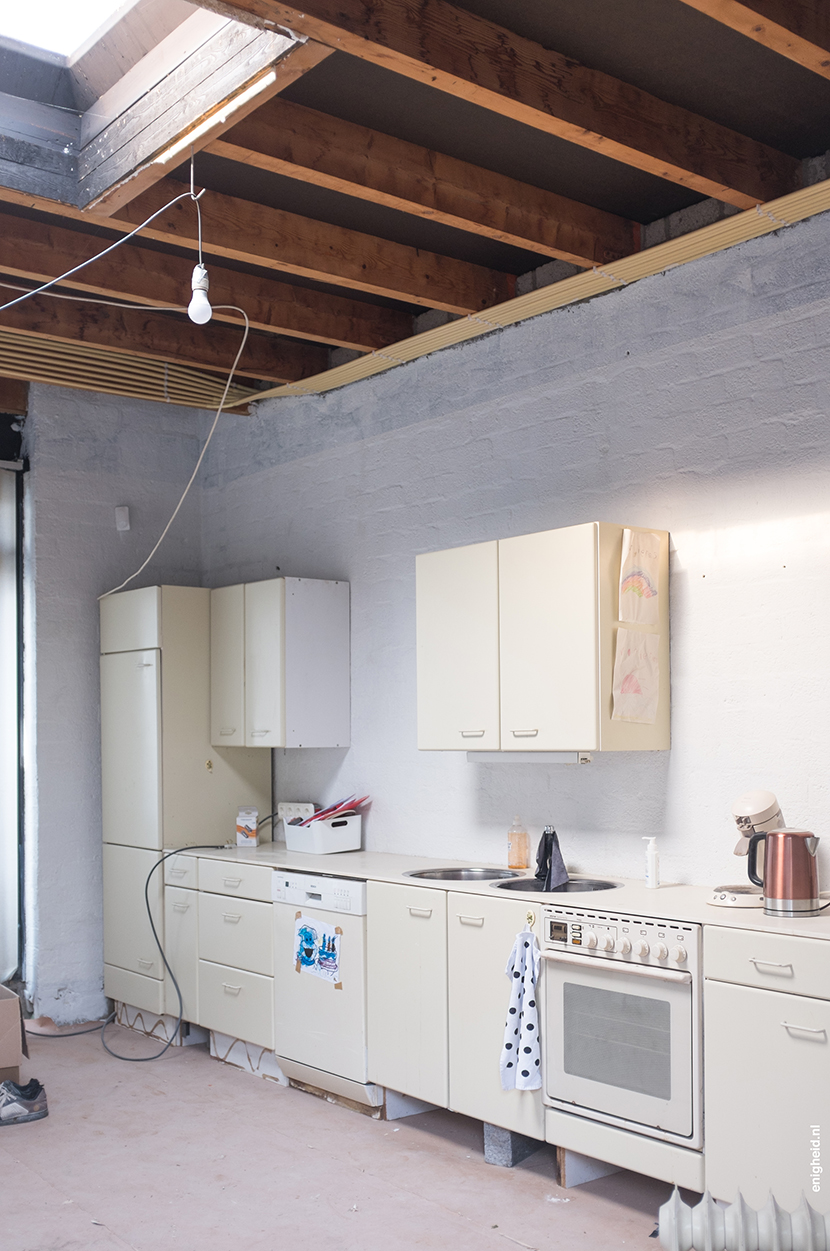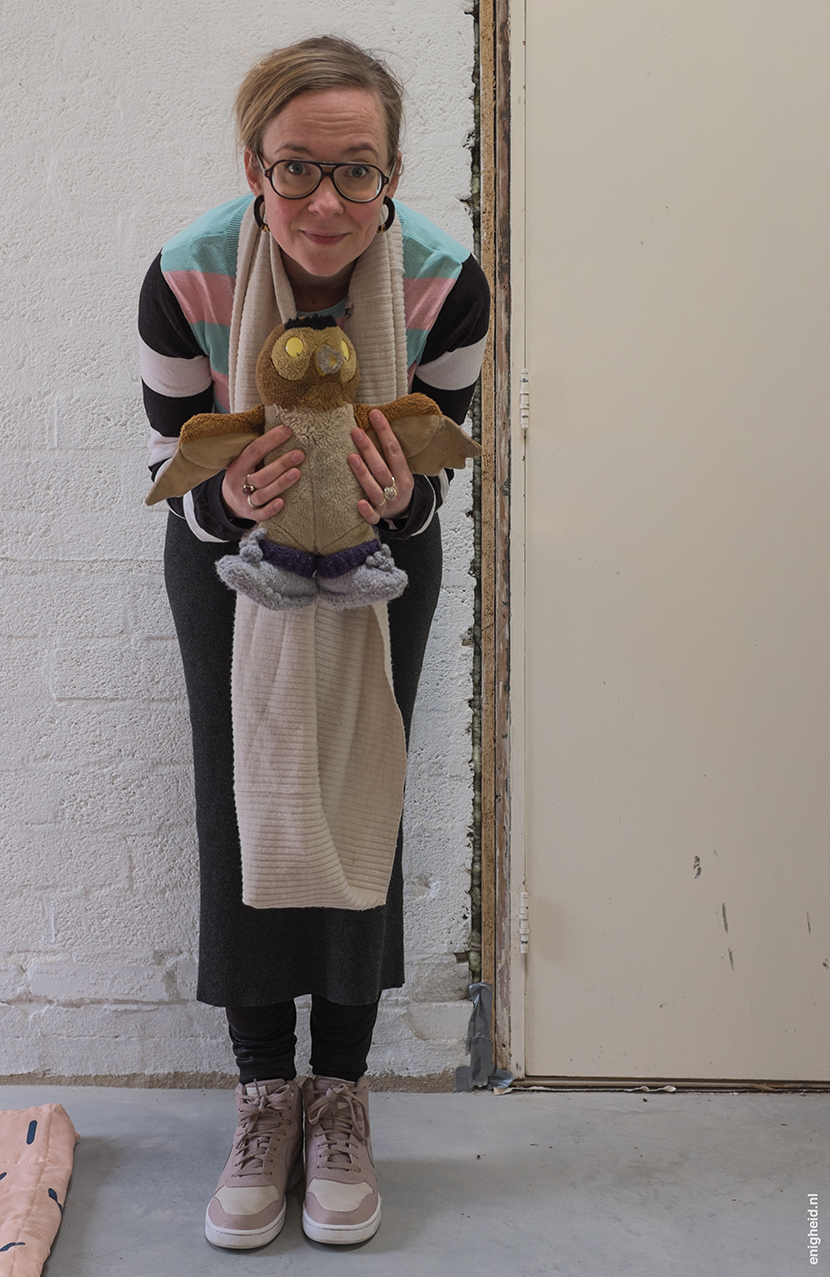 Dit is onze keuken. Niet voor altijd, maar voor de komende tijd. We wilden graag wat ruimtes in huis die we af konden sluiten, waar de dagelijkse dingen gewoon doorgang kunnen vinden. Gelukkig zat er een stevige keuken in het huis, die we konden verplaatsen naar de kamer waar straks de technische ruimte en voorraad komt. Heel fijn, het is er licht en ruim dus we kunnen er ook onze eettafel kwijt. 
En ja, weer wat foto's van mezelf, in mijn zondagse kloffie. Ik sta niet vaak goed op foto's, maar voor mijn driejarige fotograaf in de dop (en prinses, superheld, kat) sta ik graag model. Ik moet zeggen, het is Maan toch weer gelukt om me leuk op de foto te krijgen. Haar geweldige katten-jas is gemaakt door Jeanique (en pssst, ze maakt ook op bestelling).