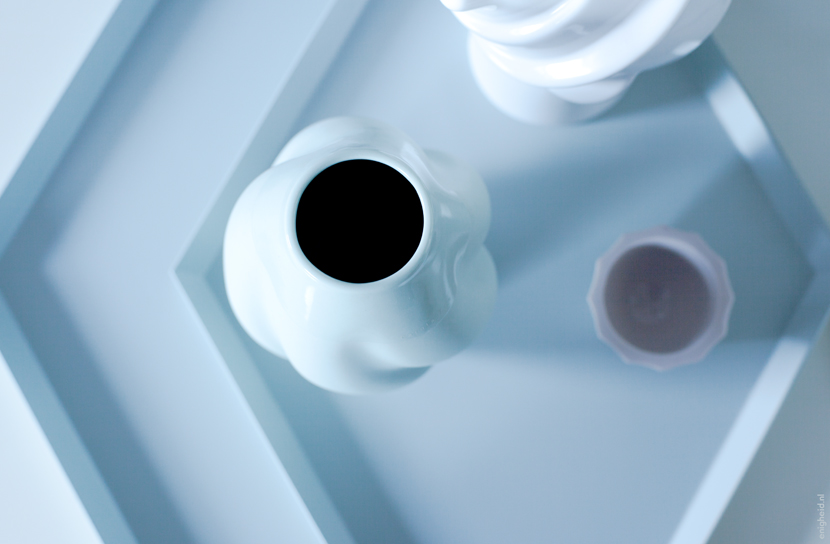 One can never have too much vases, at least I keep saying that to myself when I see another gorgeous one online or at a thrift store. I am a bit of a vase-hoarder, but I just love them, even without flowers.
The white one is the Closely separated vase from Muuto and it was a birthday-gift from my T. The green one is the Thixotrophy vase by Carola Zee and I bought it (on sale!) as a present for myself at Make Room. And the little pink cup is by Lenneke Wispelwey and was a present from sweet Marlous.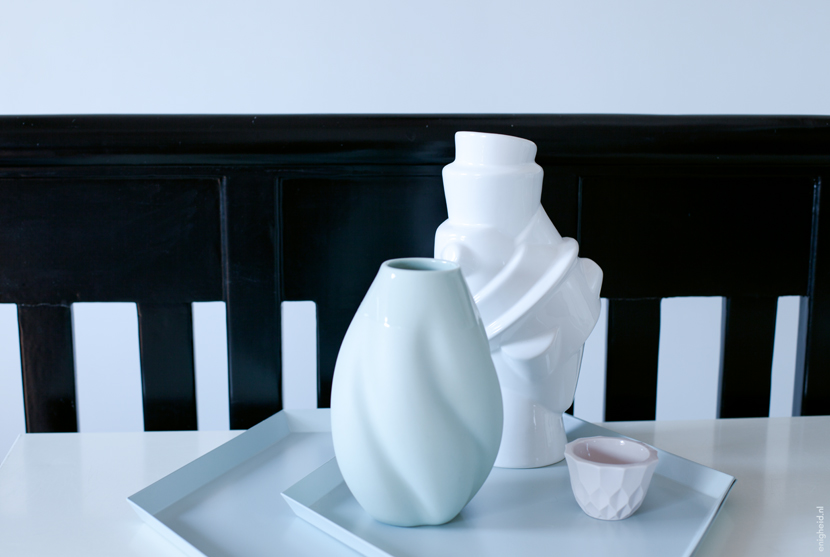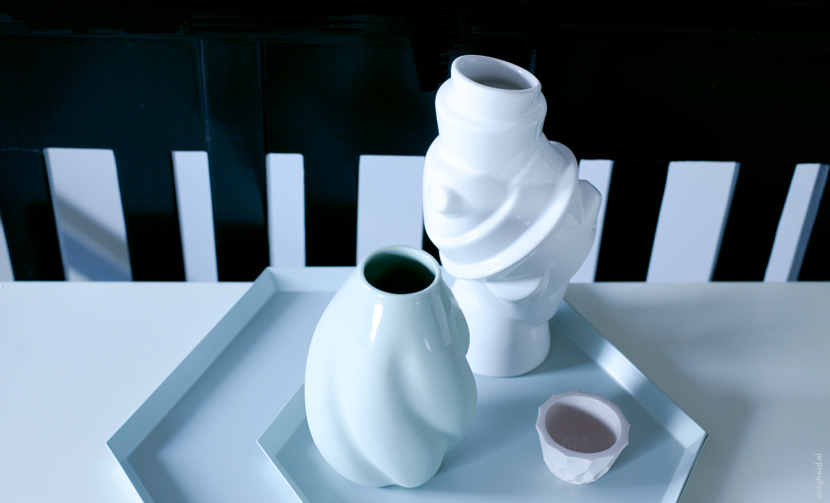 Vazen heb je nooit genoeg, of althans dat blijf ik tegen mezelf zeggen als ik weer een prachtig exemplaar tegenkom online of in de kringloop. Ik ben een beetje een vazen-verzamelaar aan het worden, maar ik hou gewoon zo van ze, ook zonder bloemen.
De witte is de Closely separated vase van Muuto en ik kreeg hem als verjaardagscadeau van mijn T. De groene is de Thixotrophy vase van Carola Zee, ik kocht hem als kado voor mezelf (in de sale!) bij Make Room. En het kleine roze kopje is van Lenneke Wispelwey en ik kreeg hem kado van lieve Marlous.