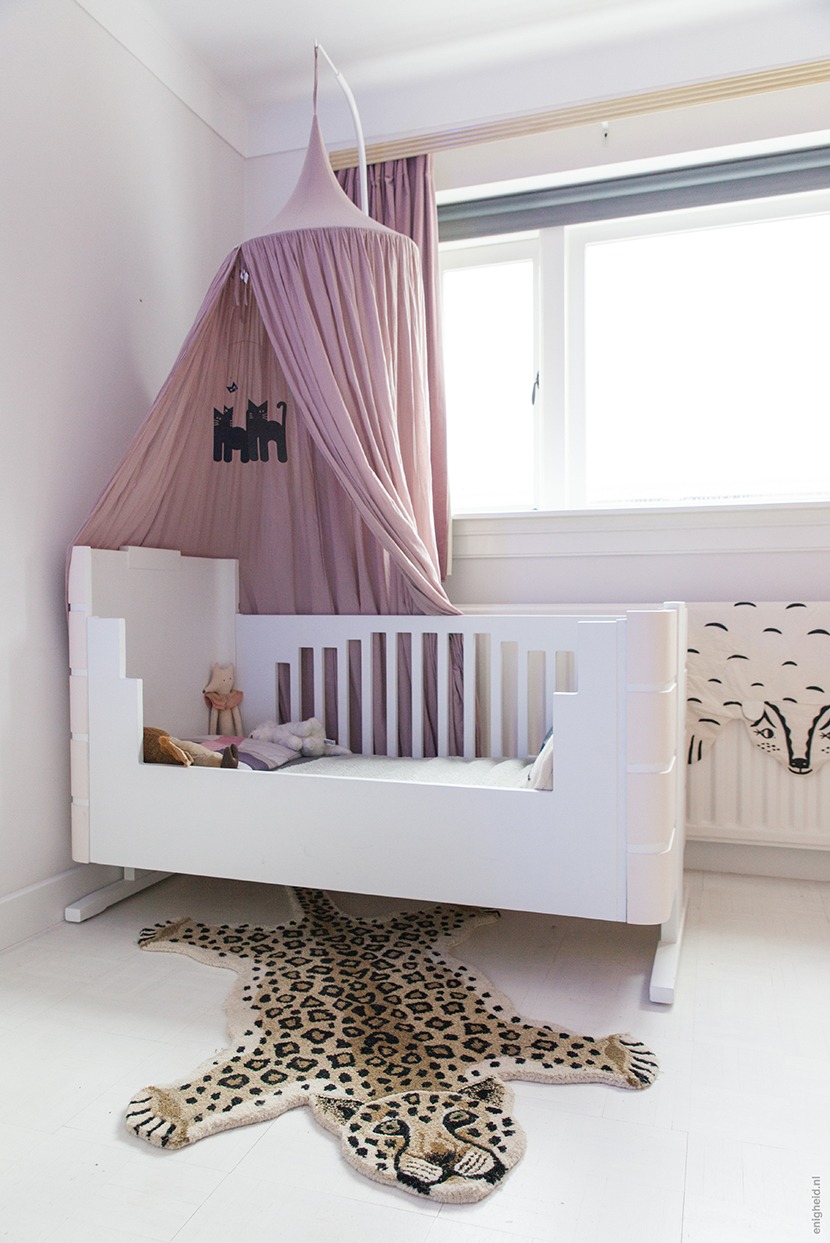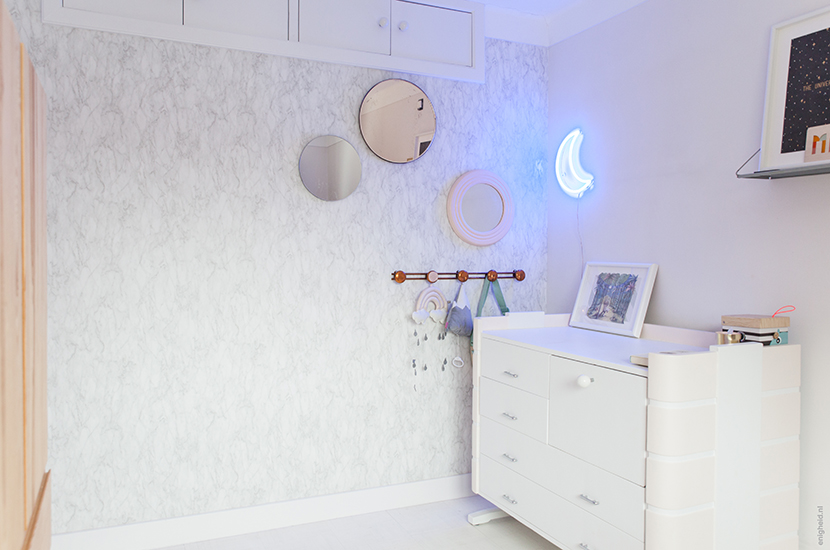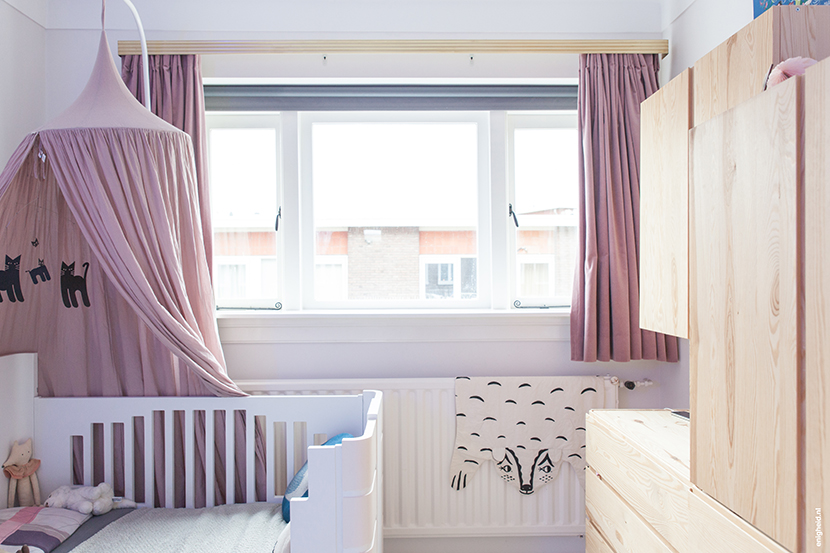 Every night I fall asleep while thinking about our future home and about all the decorating possibilities. The bedrooms are the first rooms that will be (somewhat) ready to move into. I am not sure though about the colour scheme of the rooms, especially in Maan's bedroom. I still love all the pink hues in Maan's former room, chances are that these colours will return.
Moon lamp: Qazqa x Zilverblauw | Canopy: Numero 74 | The Universe and You poster | Owl Print: Patrice Aarts | Cats mobile: Flensted | Moon cushion: Studio Meez | Rainbow: CamCamCopenhagen | Mountain cushion: Sloppop Yeah | Leopard rug: doing goods | Bear blanket: Roxy Marj | Furniture: vintage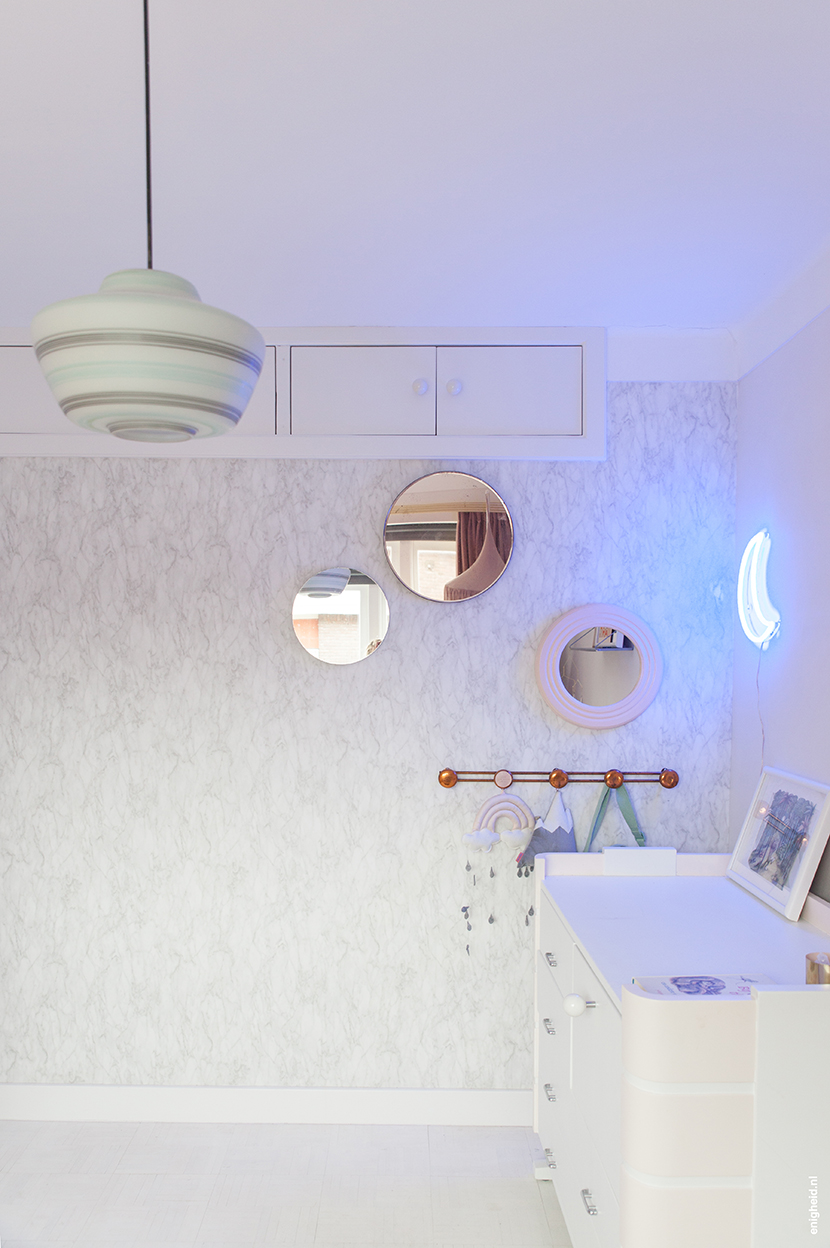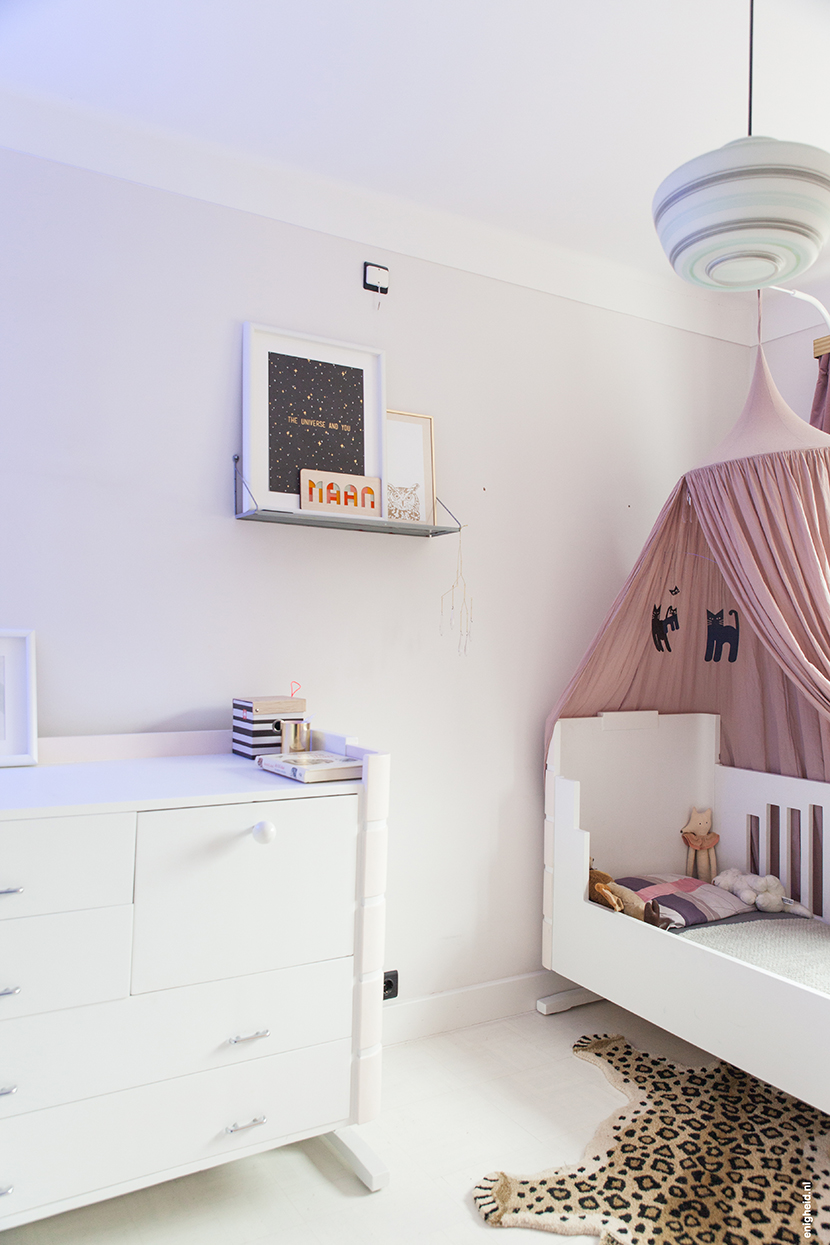 Vrijwel elke avond val ik in slaap denkend aan ons toekomstige huis en ben ik het in mijn hoofd al helemaal aan het inrichten. De slaapkamers zijn de eerste ruimtes die (voor een groot gedeelte) klaar zullen zijn als we erin trekken. Toch zijn dat juist de ruimtes waar ik qua inrichting nog helemaal niet zeker over ben. Ik zoek naar een balans van uitgesproken stijl en rust. Vooral de kamer van Maan vind ik lastig, omdat ze mijn keuzes nu nog prima vindt, maar ik verwacht dat dat zomaar eens snel kan veranderen. Vooralsnog denk ik dat veel van de warme rozes die ze in haar oude kamer had, terug zullen komen. Hier weer eens een blik in haar oude kamer. De laatste post in deze binnenkijk-serie.
Maan lamp: Qazqa x Zilverblauw | Hemeltje: Numero 74 | The Universe and You poster | Uilenprint: Patrice Aarts | Mobile met katten: Flensted | Maan kussen: Studio Meez | Regenboog: CamCamCopenhagen | Berg kussen: Sloppop Yeah | Luipaard vloerkleed: doing goods | Beren deken: Roxy Marj Meubels: vintage