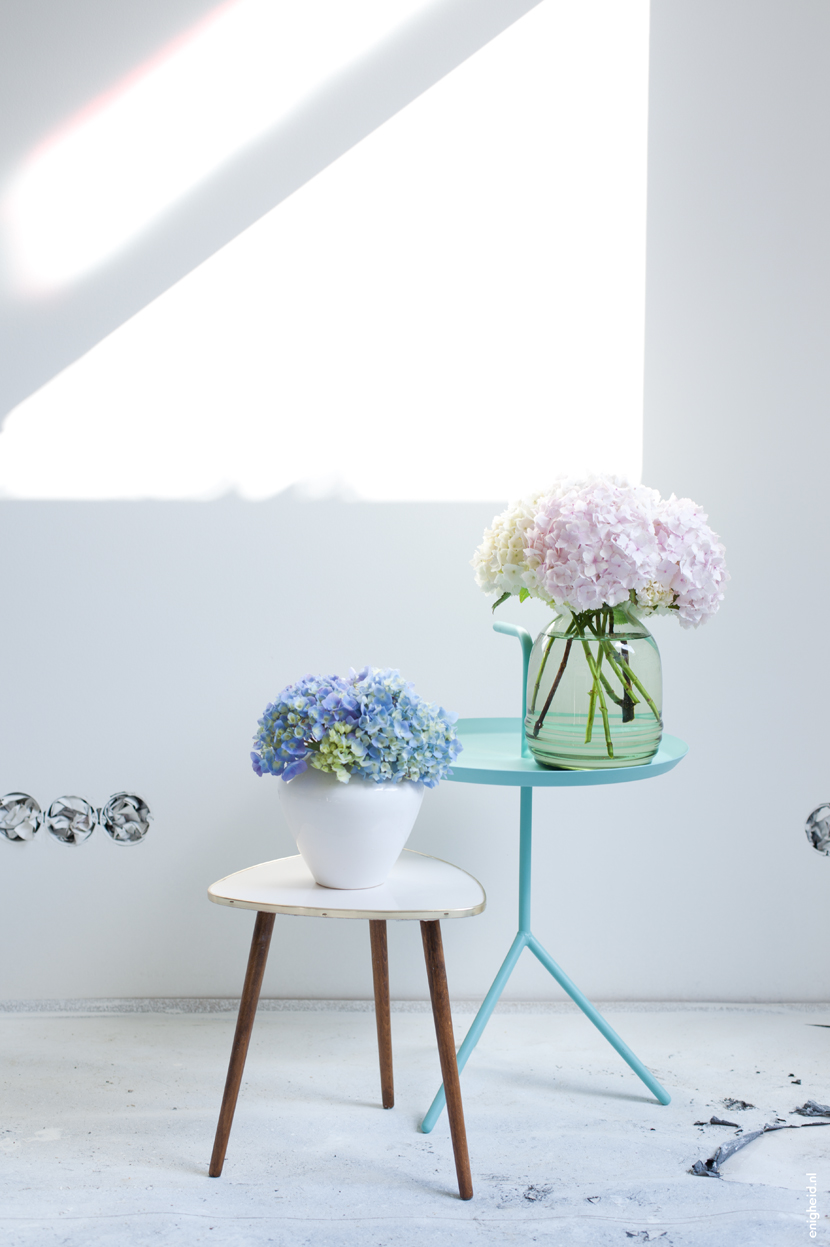 My mother in law let me cut some pretty hydrangea-flowers from their garden. They have quite some bushes that are beautifully in bloom so I didn't have to feel guilty.
As you can see, the walls are finished, but we still have a lot to do downstairs. The wall sockets need to be placed, we don't have skirting boards in place and the floor is covered with protection foil. But the cats already feel quite at home.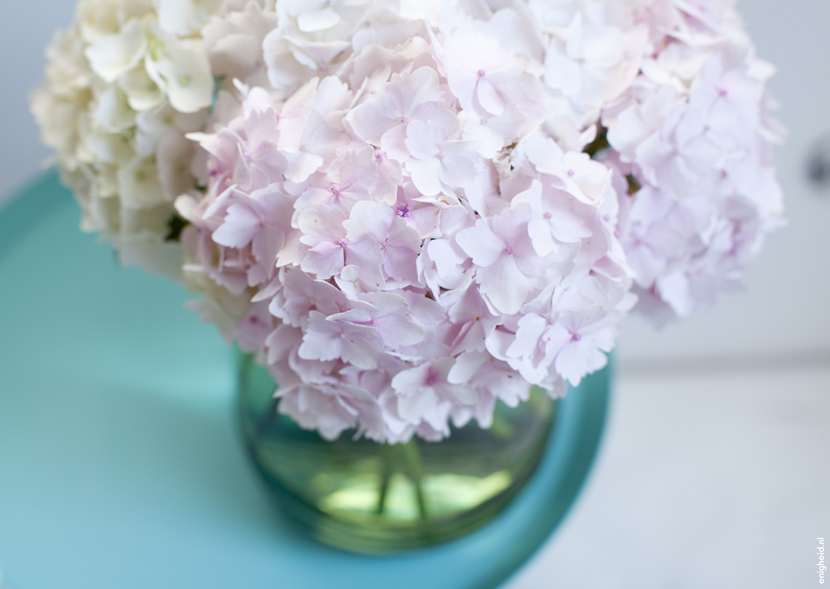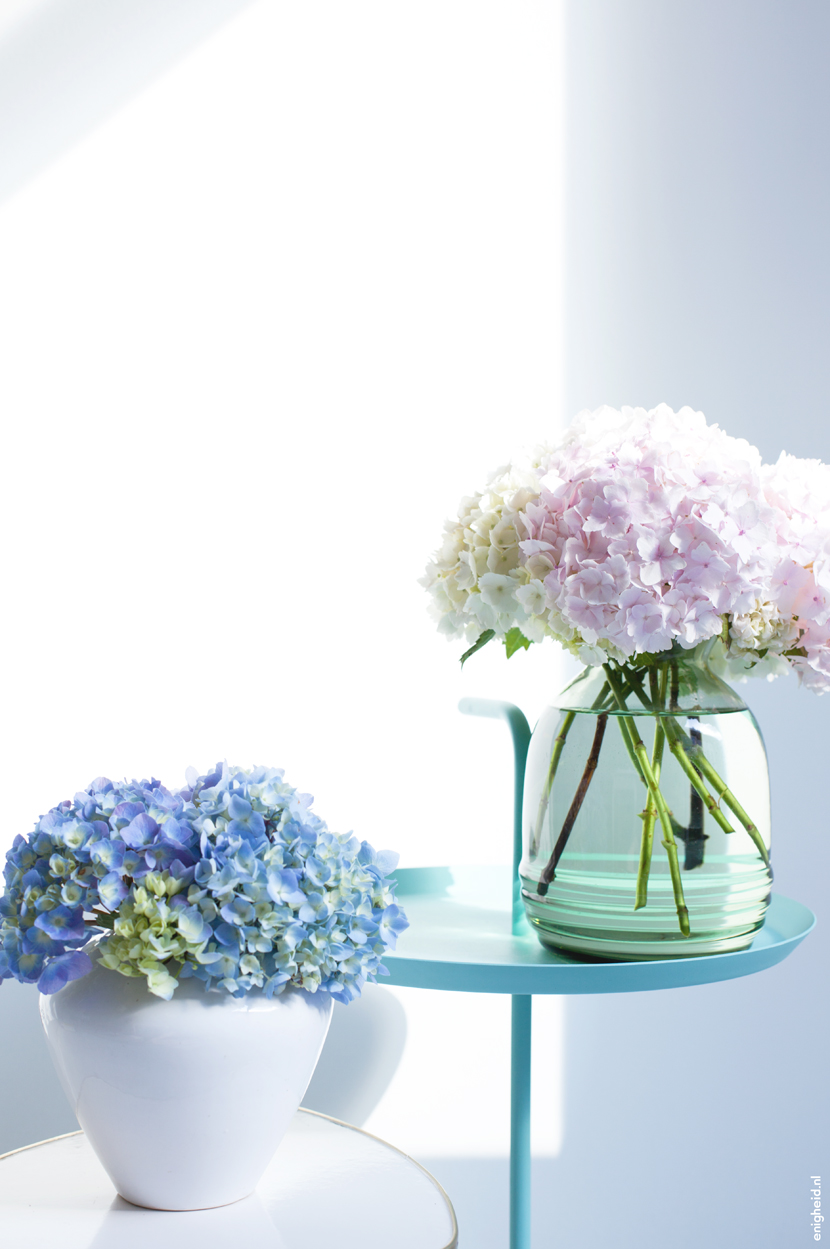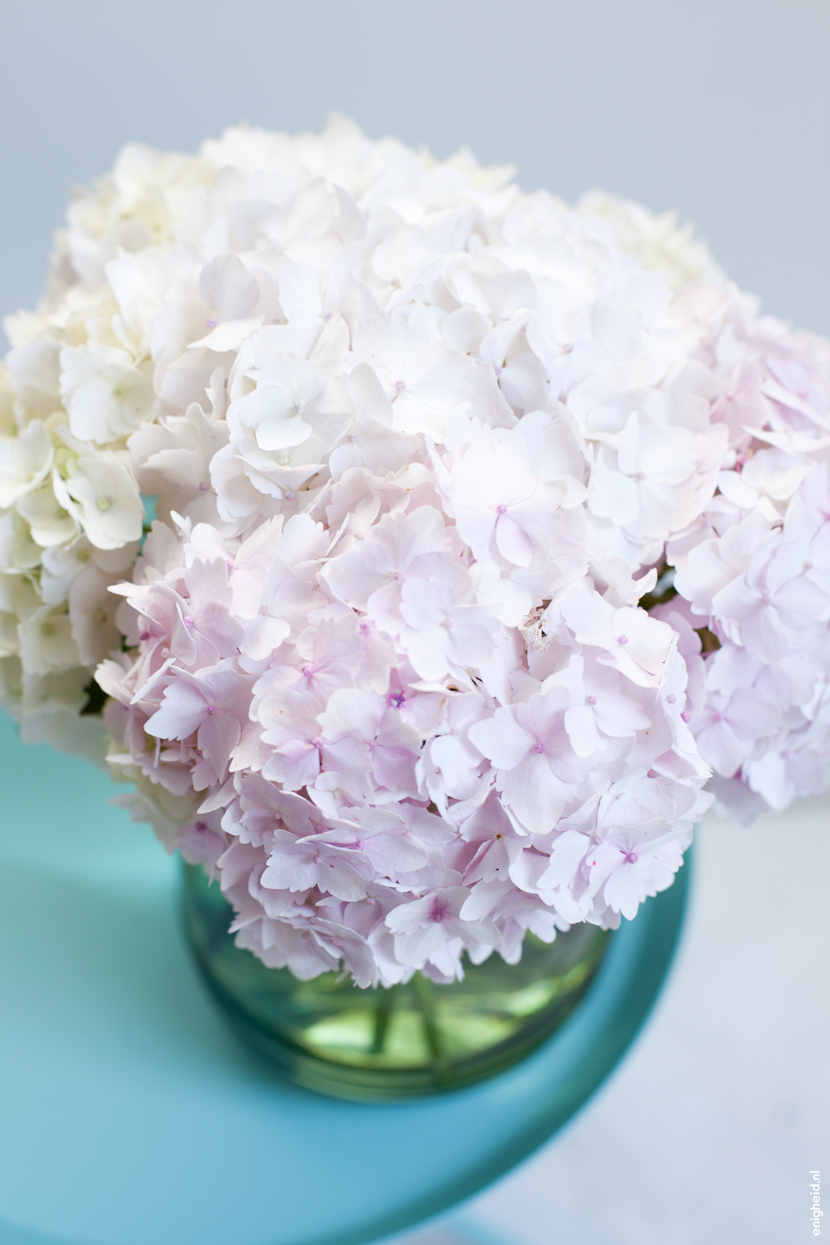 Mijn schoonmoeder liet me deze prachtige hortensia-bloemen plukken in hun tuin. Gelukkig hebben zij veel struiken staan die allemaal prachtig in bloei staan, zodat ik me niet schuldig hoef te voelen.
Zoals je kunt zien zijn de muren in de woonkamer echt klaar, maar moeten we echt nog wel veel doen. We hebben nog geen stopcontacten, de plinten zijn nog niet geplaatst en de vloer ligt onder een dikke laag beschermfolie. Toch voelen de katten zich er best wel thuis.