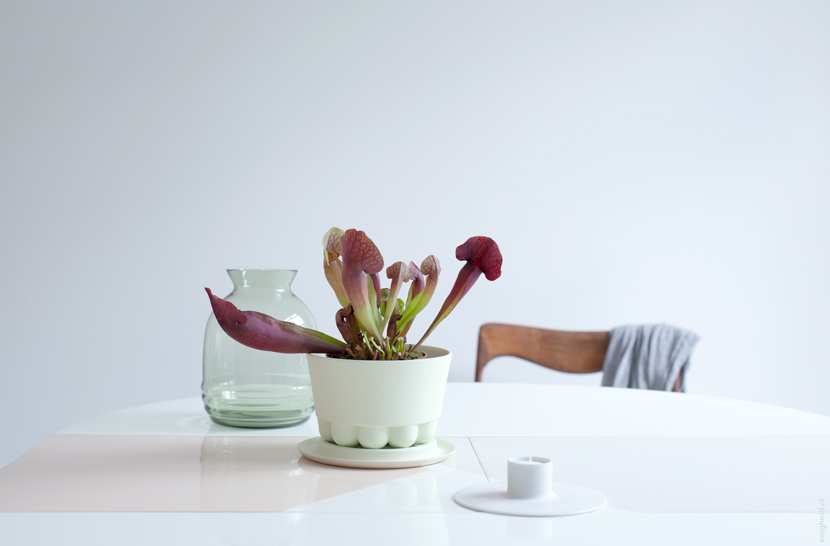 In Dutch this plant is called the trumpetcupplant. Isn't that a fabulous name? I love the shape and colour of the sarracenia, I think it is so cool when the sun shines through the leaves, especially when you see flies stuck in it. I may be a bit of a sadist, but I think it's very interesting to see how nature can work.
I put the sarracenia in a fruit strainer, I found at a flea market a few months ago. It is made by Jeanine Keizer and produced by Cor Unum. The candle holder is designed by Scholten & Baijings and produced by 1616 / Arita Japan and the grey kaleido plate is by Hay. The rest are thrift finds.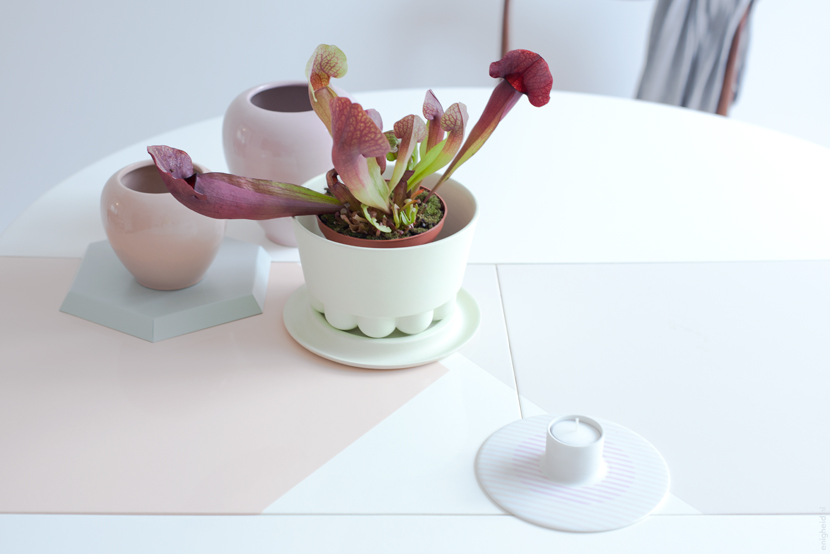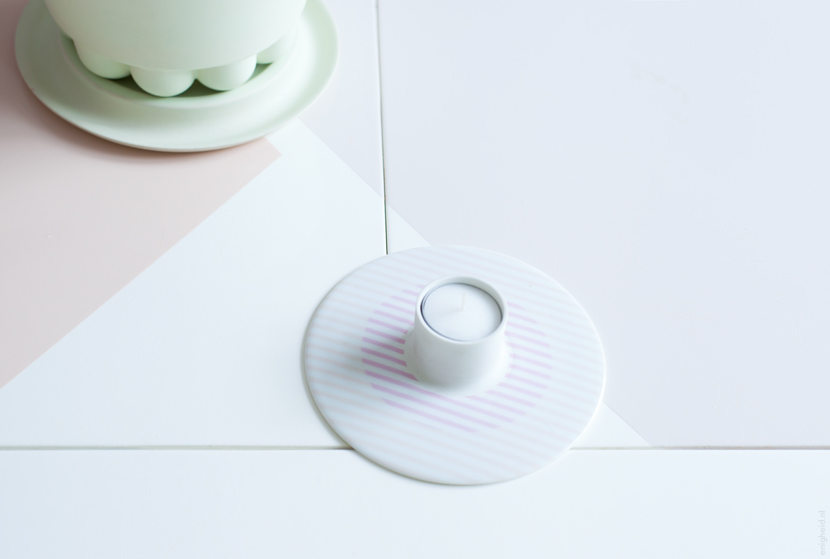 In het Nederlands heet deze plant de trompetbekerplant. Wat een fantastische naam he? Ik hou van de vorm en kleuren van de sarracenia, ik vind het zo coll als de zon door de bladeren schijnt, vooral als je dan ziet dat er een vliegje in de plant vast zit. Ik ben wel een beetje een sadist, maar vind het vooral zo ingenieus hoe de natuur soms werkt.
Ik zette de plant in een fruittest, die ik een paar maanden geleden op een rommelmarkt vond. Hij is ontworpen door Jeanine Keizer en geproduceerd door Cor Unum. De kandelaar is ontworpen door Scholten & Baijings en geproduceerd door 1616 / Arita Japan en het grijze kaleido schaaltje is van Hay. De rest zijn kringloopvondsten.