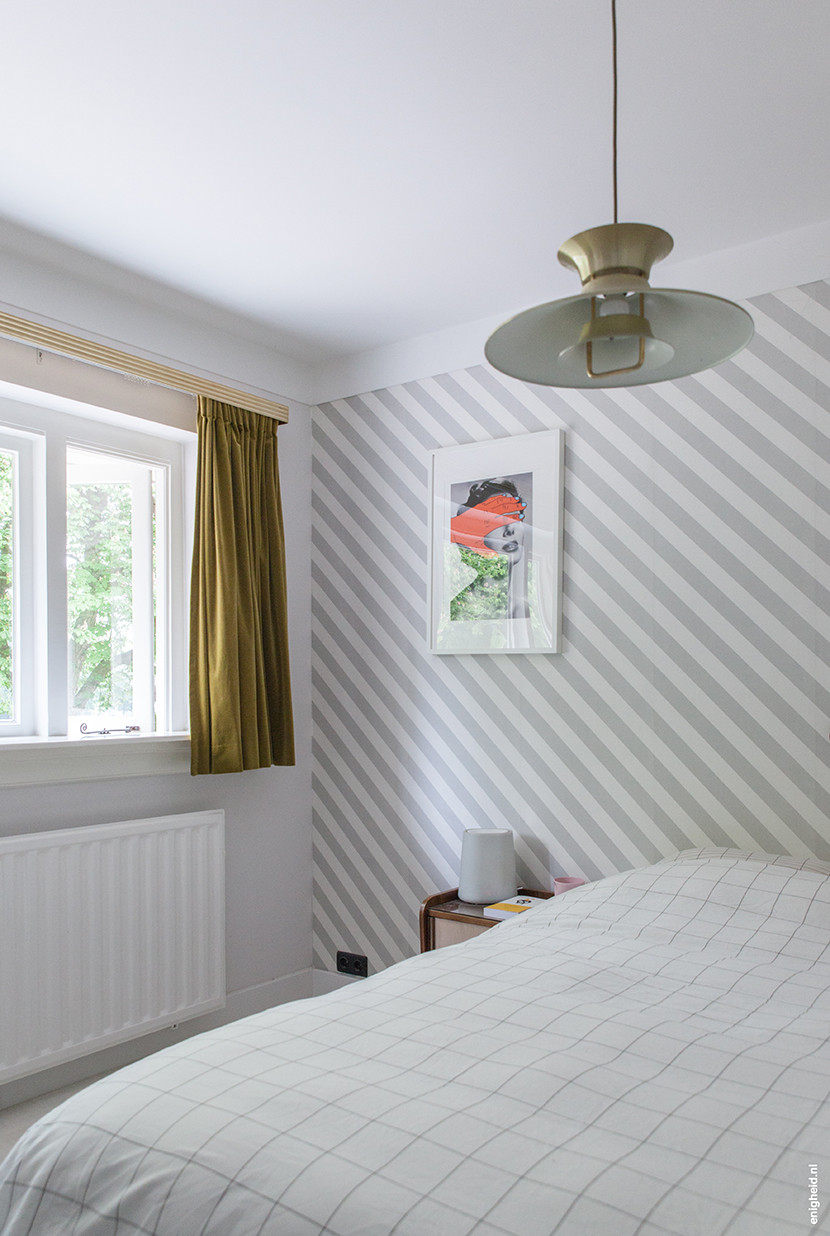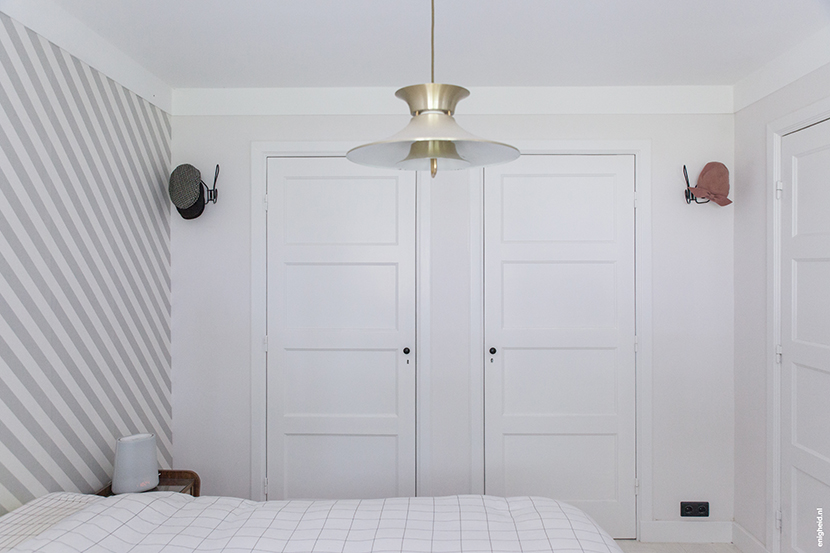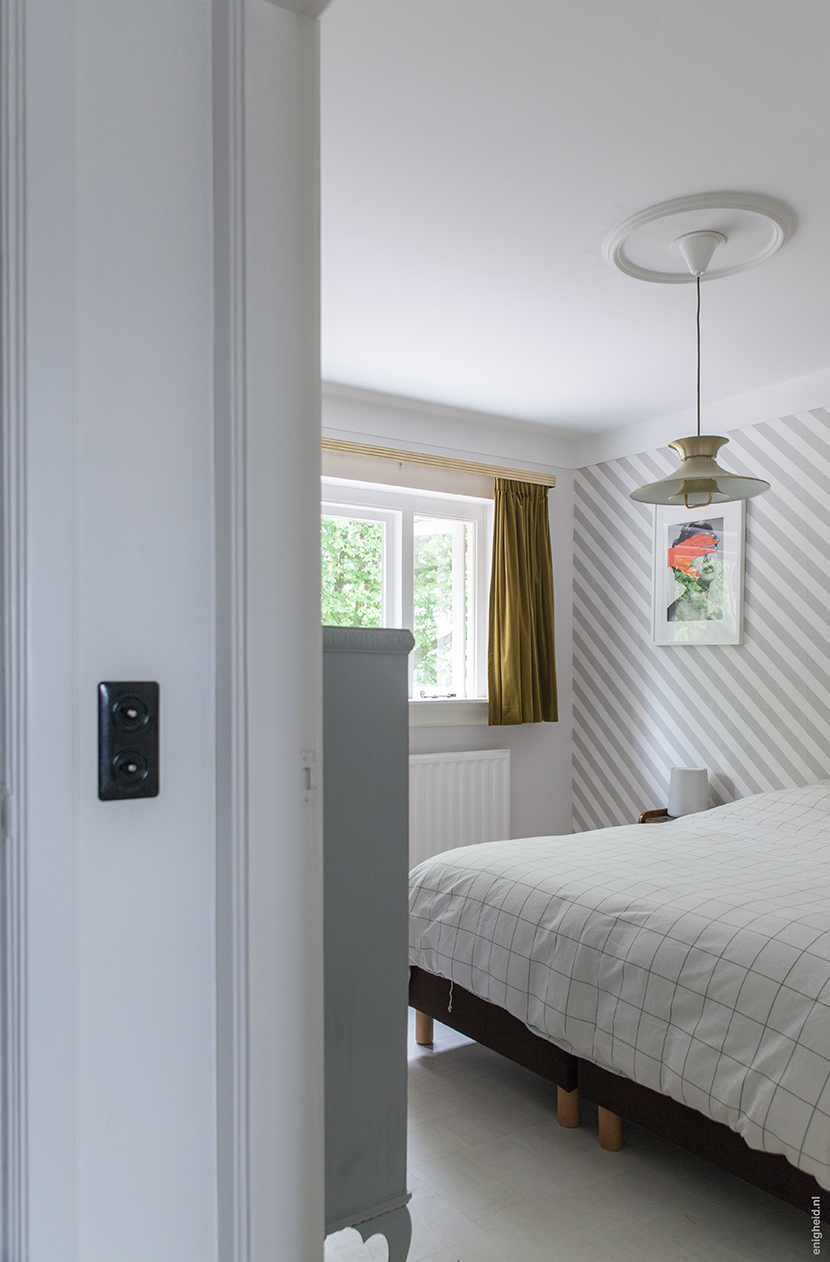 Part four of my home tour. Even though I know the amount of blog readers will be little (here in the Netherlands, every one that isn't on a holiday is probably apathetic because of the heatwave), but I love showing our home way too much to stop sharing it. So for the diehards amongst you: this is our bedroom. I realised I never took the time to take pictures of the amazing one of a kind Zilverblauw wallpaper we have put on the wall three years ago. This spring Anki and Casper launched a fantastic collaboration with Kwantum called Wown. For everyone that wants a piece of this fabulous striped wallpaper for a fabulous price, do check out their collection of wallpapers here.
While I was taking these pictures, Maan and T. were around too. Maan was persistent to take photo's with the big camera, so T. helped her taking these pictures of Aart Staartjes and me. If I didn't set the settings myself, I would start to think she is such a talented photographer.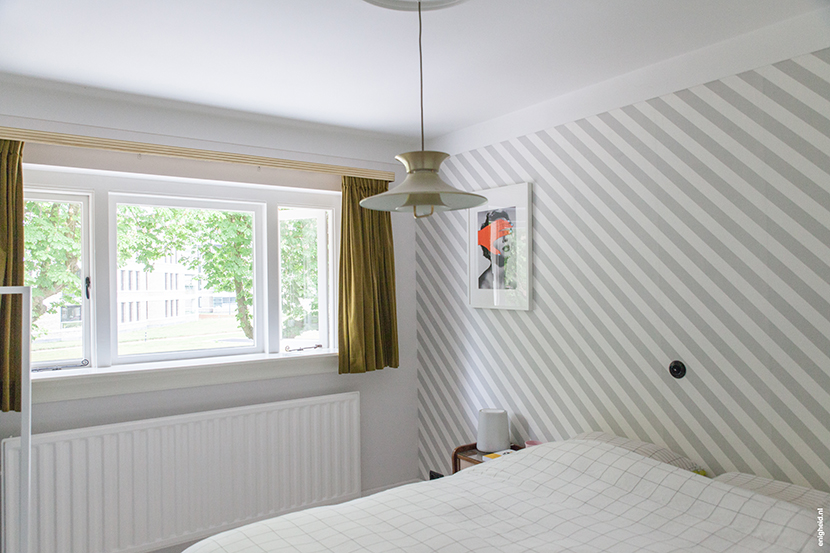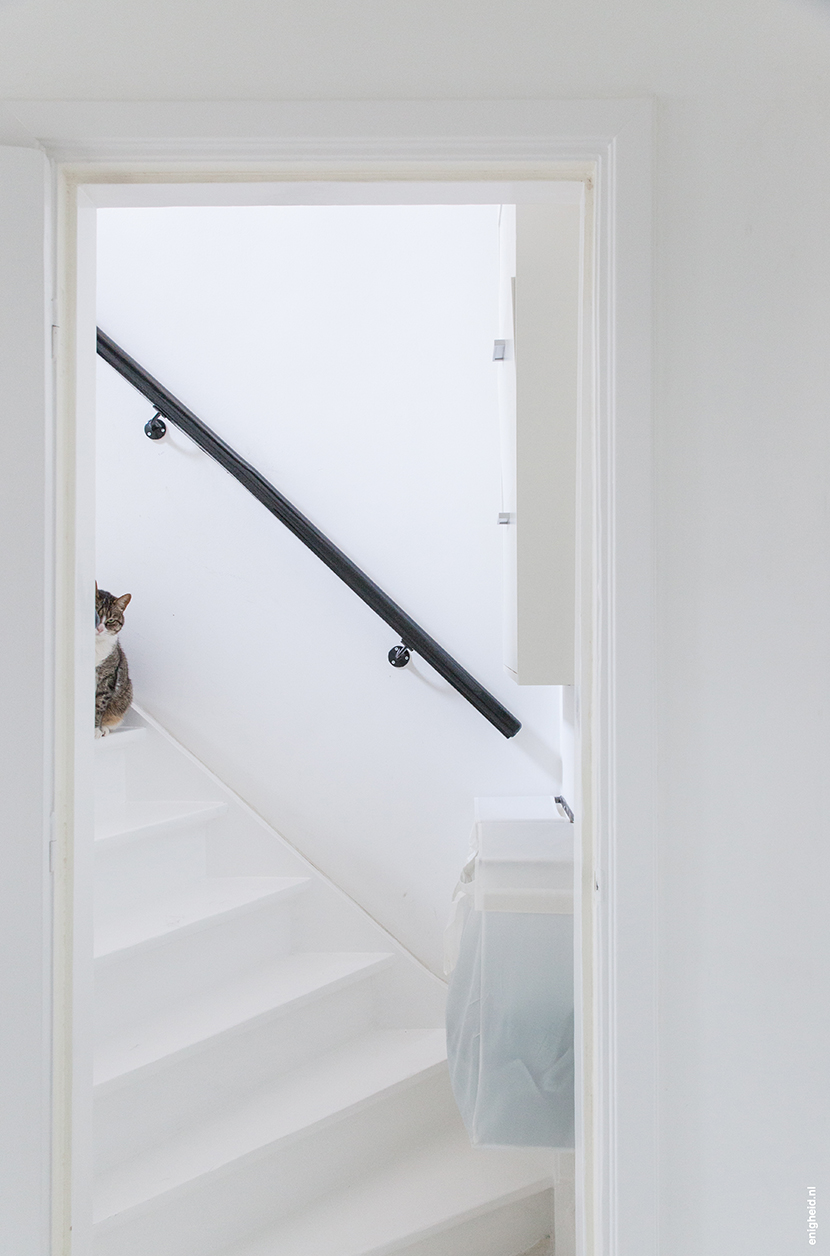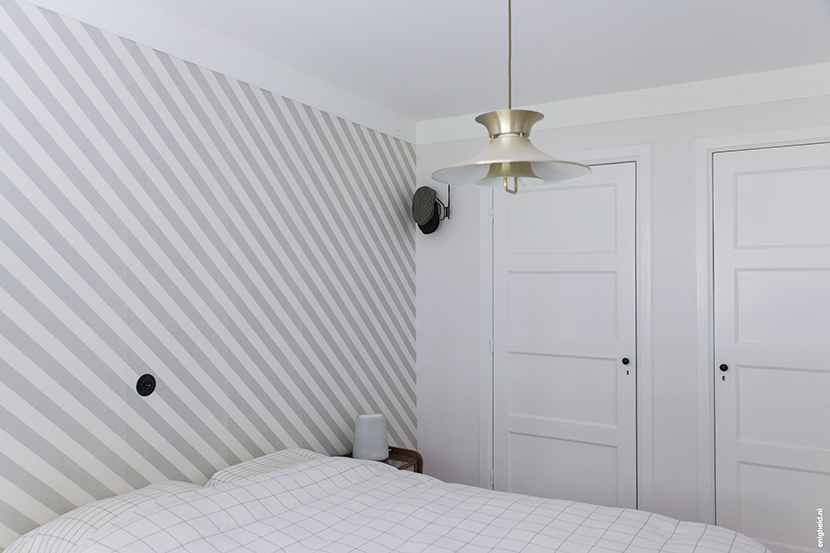 Deel vier van de rondleiding in mijn huis. Ook al weet ik dat het aantal bloglezers minimaal zal zijn (iedereen die nu niet op vakantie is, zit waarschijnlijk op een terras, ligt voor pampus voor een ventilator en/of in een zwembad), maar ik vind het veel te leuk om mijn huis te laten zien dus ik ga er gewoon mee door. Voor de diehards onder jullie: tadaaaa, hier is onze slaapkamer! Ik realiseerde me dat ik hem nog nooit heb laten zien hier, terwijl we het one of a kind Zilverblauw behang drie jaar geleden al ophingen.  Afgelopen voorjaar lanceerden Anki en Casper een samenwerking met Kwantum onder de noemer Wown. Dus mocht je ook graag streepjes op je muur willen (zeker aan te raden) voor een geweldige prijs, check de behang-collectie dan hier.
Terwijl ik deze foto's nam, liepen Maan en T. ook rond. Maan wilde per se foto's maken met de grote camera, dus hielp T. haar met het nemen van een paar kiekjes van Aart Staartjes en mij. Als ik de instellingen niet vooraf zelf gedaan zou hebben, zou ik gedacht hebben dat het een talentje in de dop is.