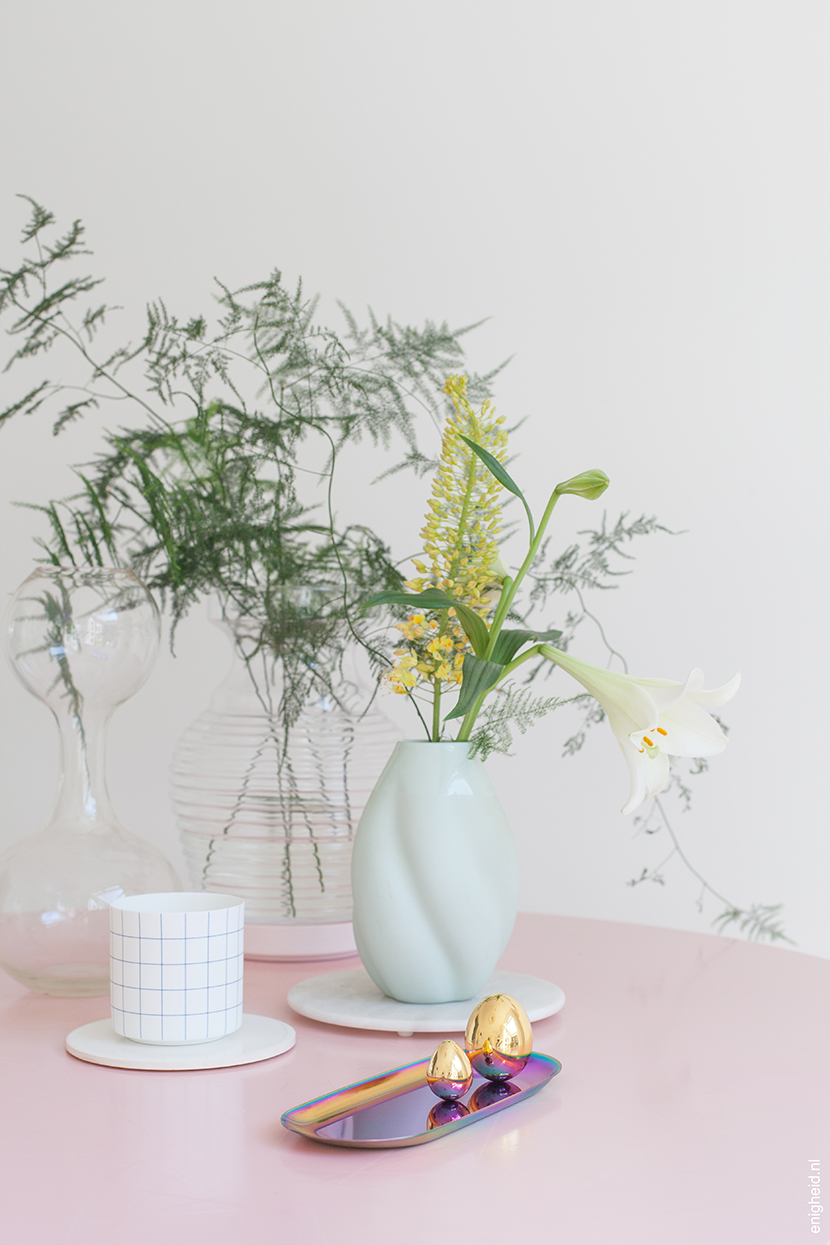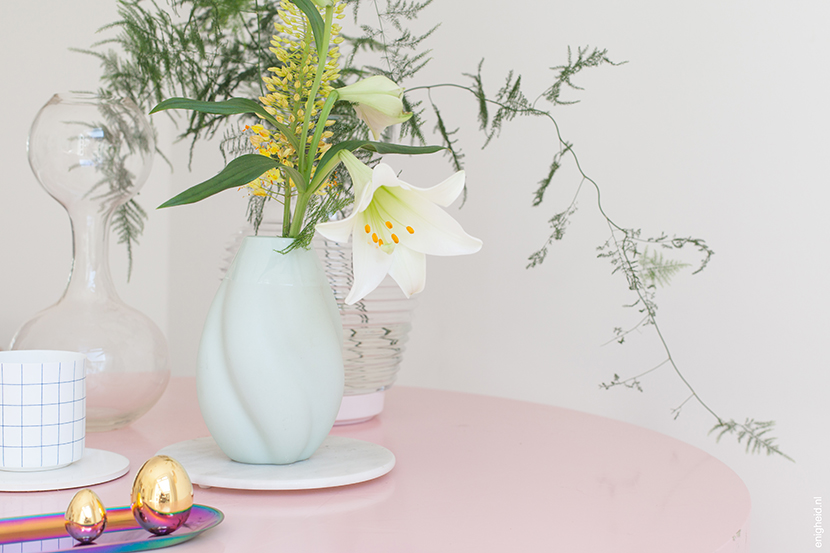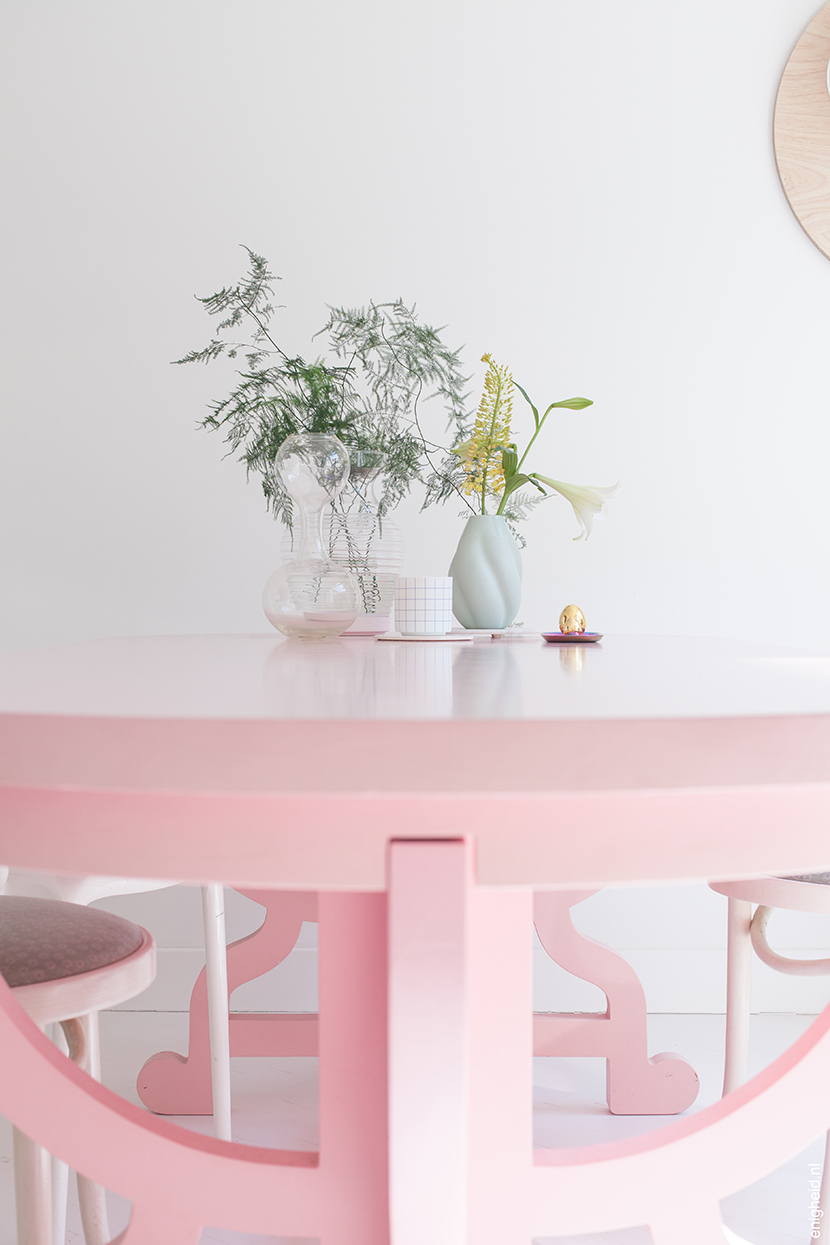 For a lazy seasonal decorator like me, these golden eggs are perfect. I found them at a flea market last week. Pretty tricky to put them in place (they have a sense of balance of their own) but don't they set the Easter mood brilliantly?
Mint Tixotropy vase by Carola Zee | grid tealight holder and pink tray by &Klevering | glass vase Ikea PS | rainbow tray | Paper Table by studio Job & Moooi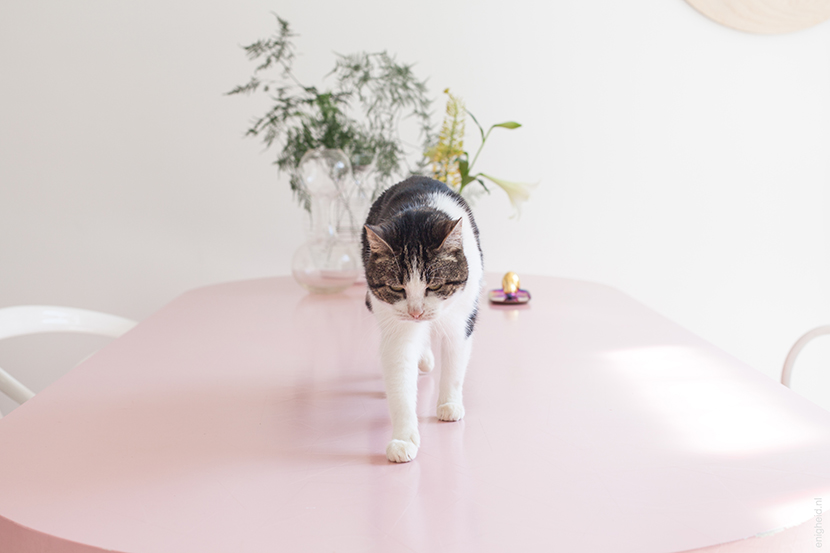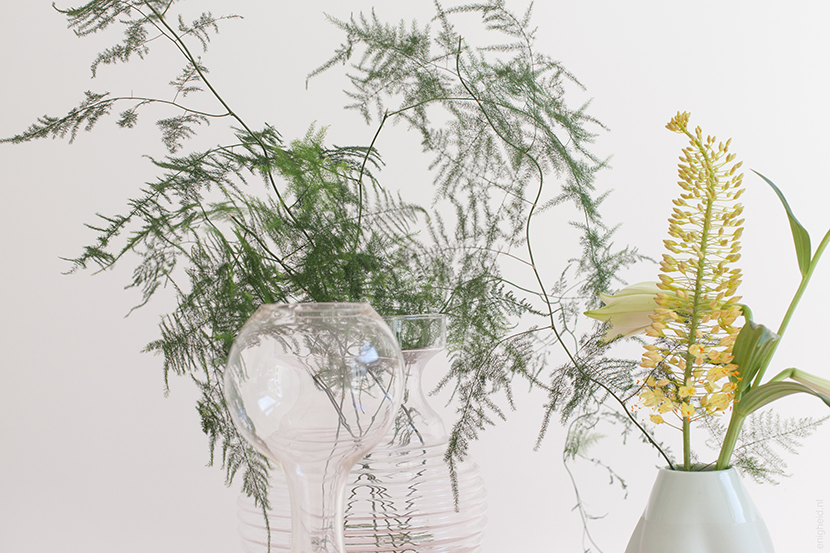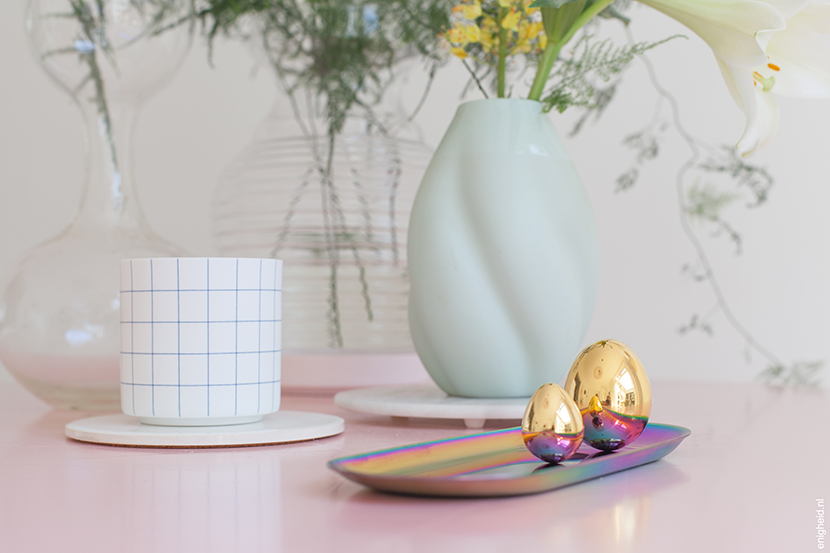 Ik ben nogal lui als het aankomt op versieren rondom de feestdagen, maar deze gouden eieren zijn perfect. Ik vond ze vorige week op een rommelmarkt. Wel een beetje lastig neerzetten (ze zijn een beetje ei-genwijs, haha) maar áls ze dan staan heb je ook meteen de Paassfeer te pakken, nietwaar?
Mint Tixotropy vase by Carola Zee | grid tealight holder and pink tray by &Klevering | glass vase Ikea PS | rainbow tray | Paper Table by studio Job & Moooi