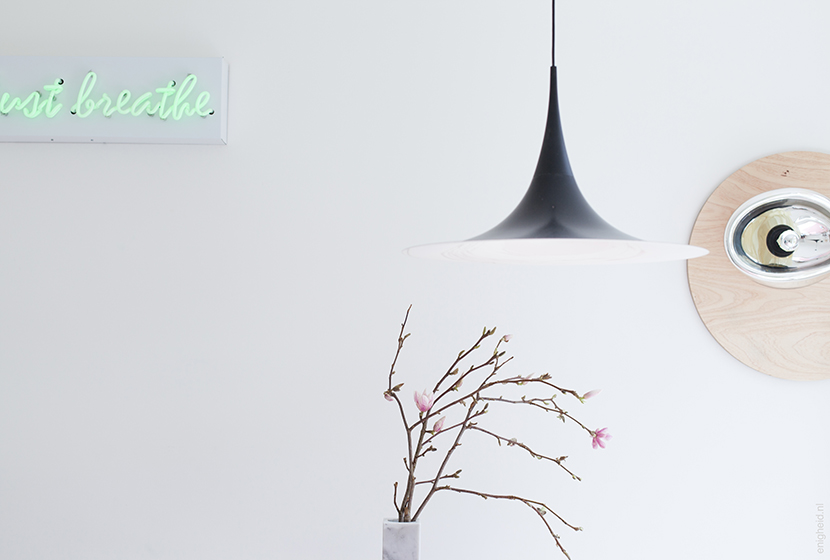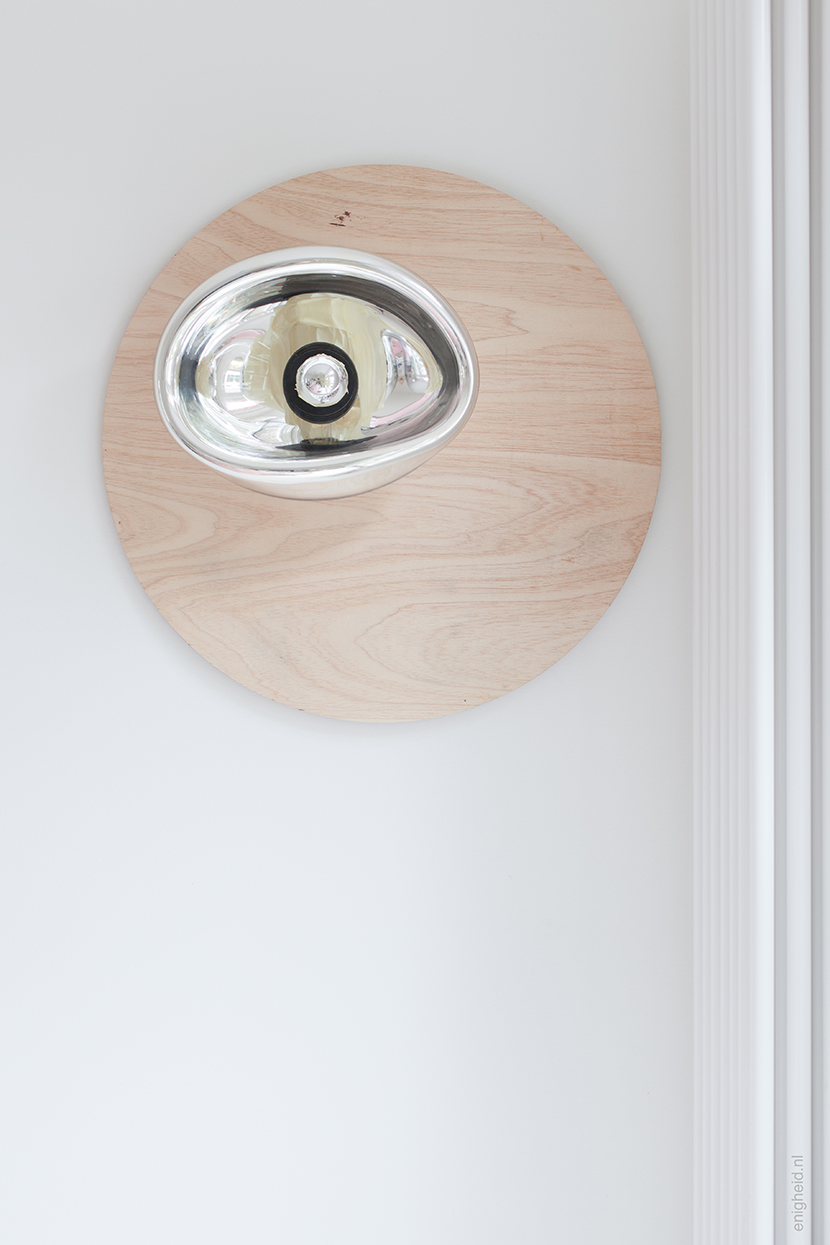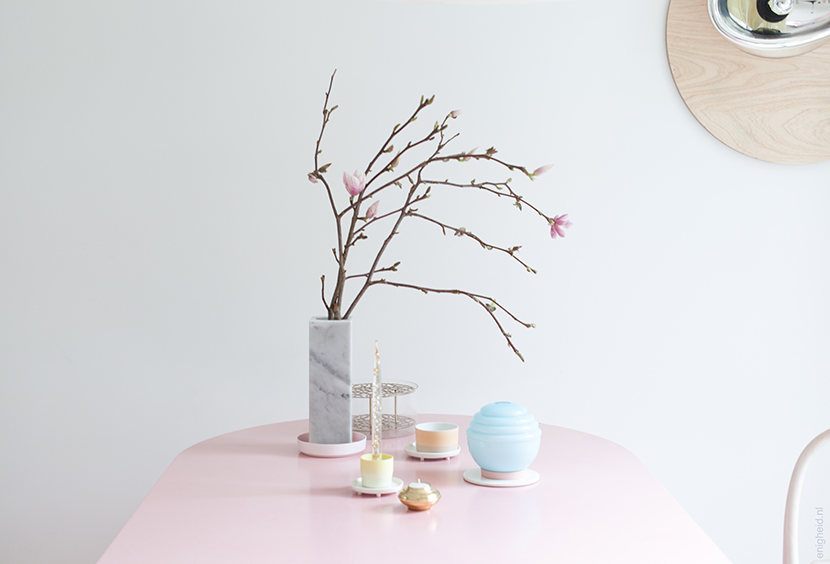 Last week I promised to show you why the wooden circle was on our wall. It is the base for an Aurum lamp by Dutch designer Alex de Witte. His studio is in my hometown Den Bosch and a few months ago he opened up his workshop to sell some of his leftover stock and prototypes. I was so happy to find this beautiful lamp. We still need to find a better bulb though, this one is way too bright. If you watch closely you see my loves solution: he used some painter's tape like a true McGyver.
Yellow and orange ceramics by Scholten & Baijings 1616 Arita Japan | vintage glass lamp, ceramic base by Lenneke Wispelwey | pink tray by &Klevering | Äng vase by Klong | white plates from the Haphazard Harmony series by Maarten Baas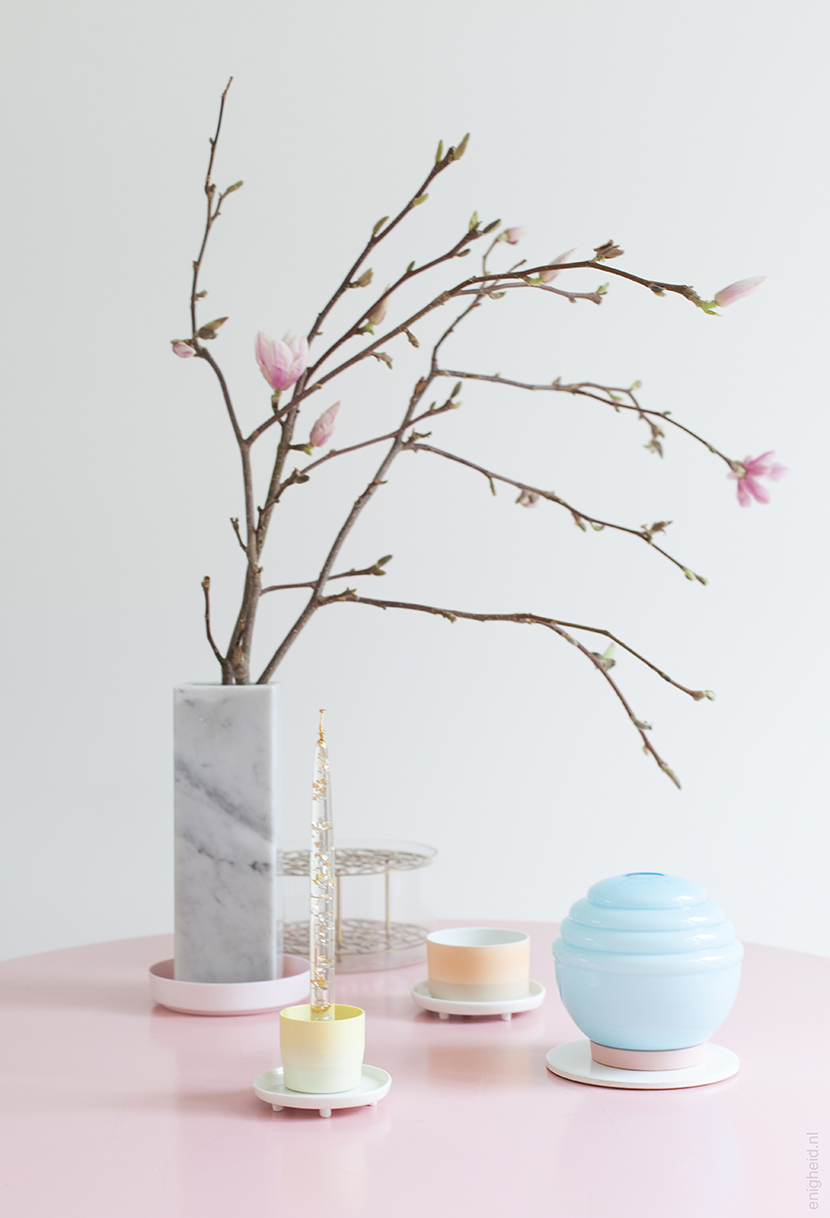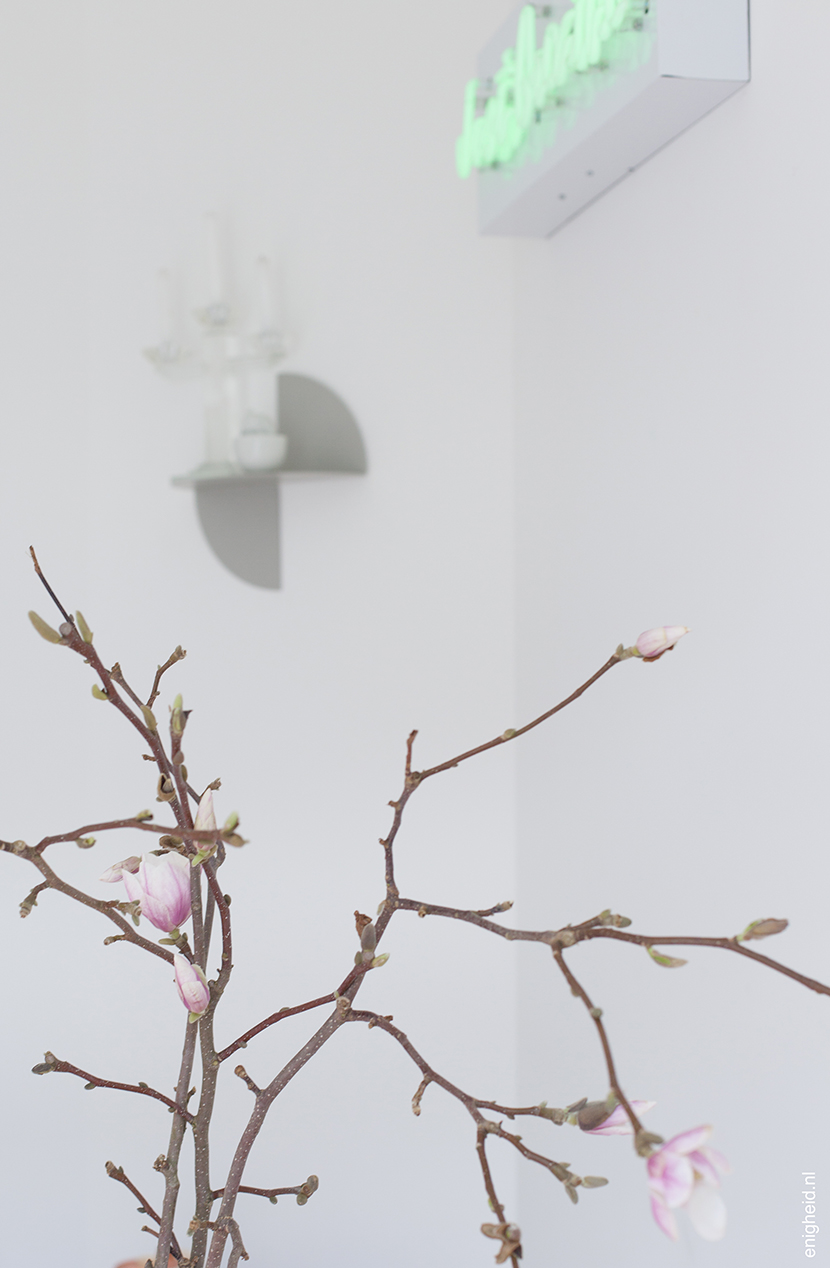 Vorige week beloofde ik dat ik hier zou laten zien wat ik van plan was met de houten cirkel aan de muur. Het is de basis voor een Aurum lamp van Dutch designer Alex de Witte. Zijn studio is bij mij in de buurt en een paar maanden geleden hield hij er een stocksale waar hij oude voorraad en prototypes verkocht. Ik was enorm blij dat ik deze lamp vond. Ik ben nog wel op zoek naar een nieuwe lampje voor erin, want deze is verblindend fel. Als je goed kijkt zie je dat mijn lief dit probleem als een echte McGyver heeft opgelost, met schilderstape.
Gele en oranje porselein door Scholten & Baijings van 1616 Arita Japan | vintage glazen lampenkap, keramieken basis van Lenneke Wispelwey | roze tray van &Klevering | Äng vase van Klong | witte schoteltjes van de Haphazard Harmony serie van Maarten Baas