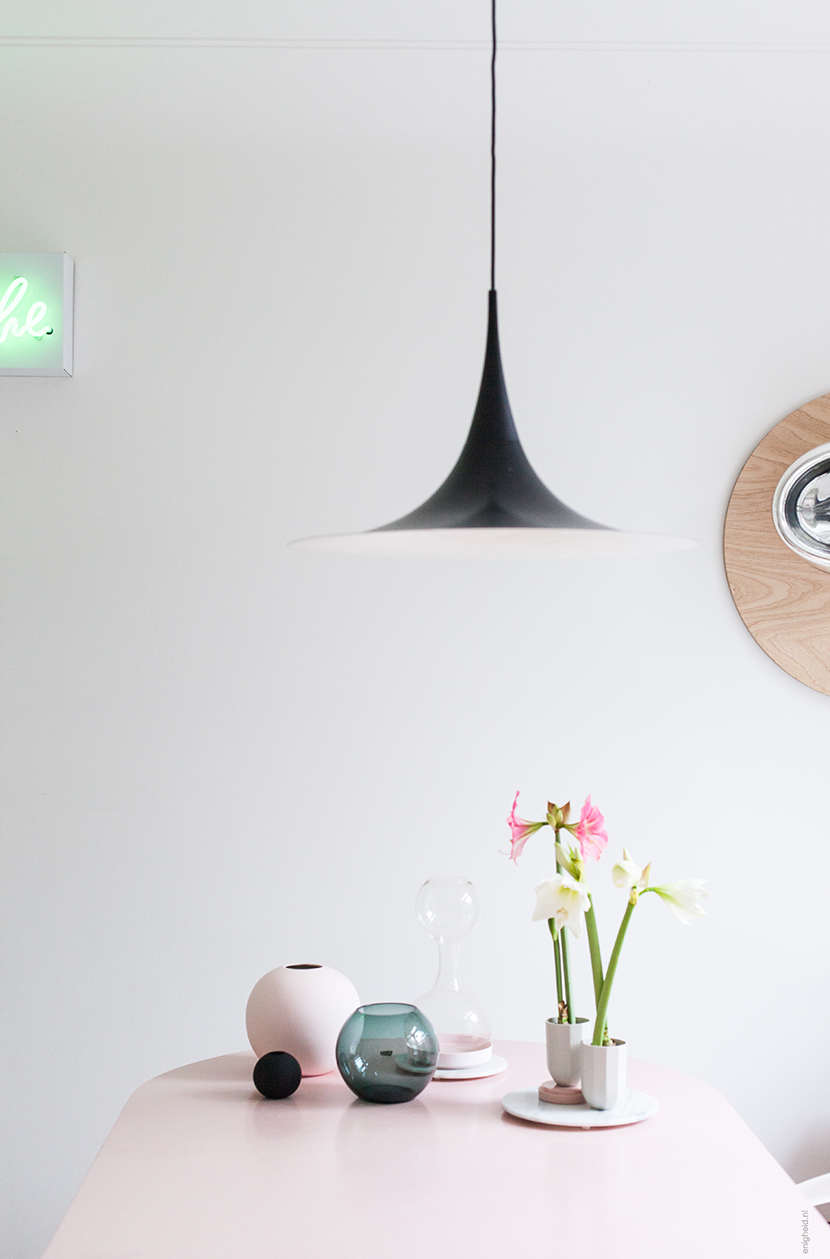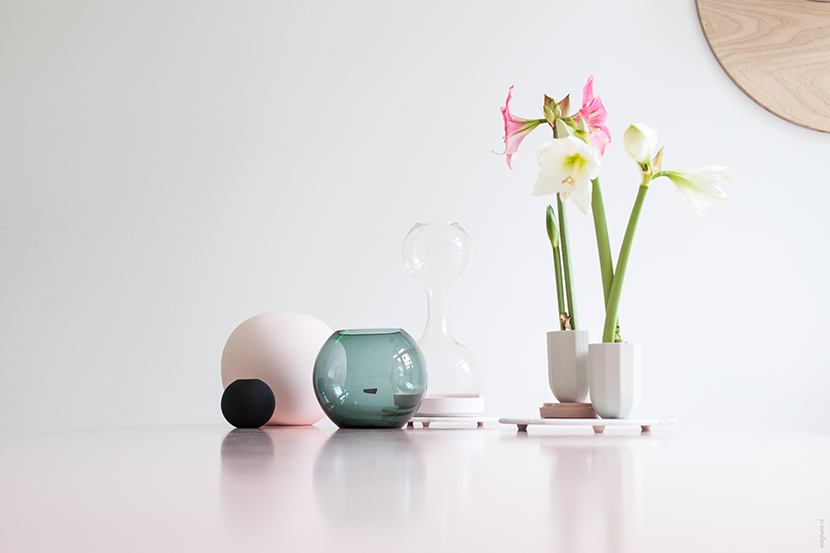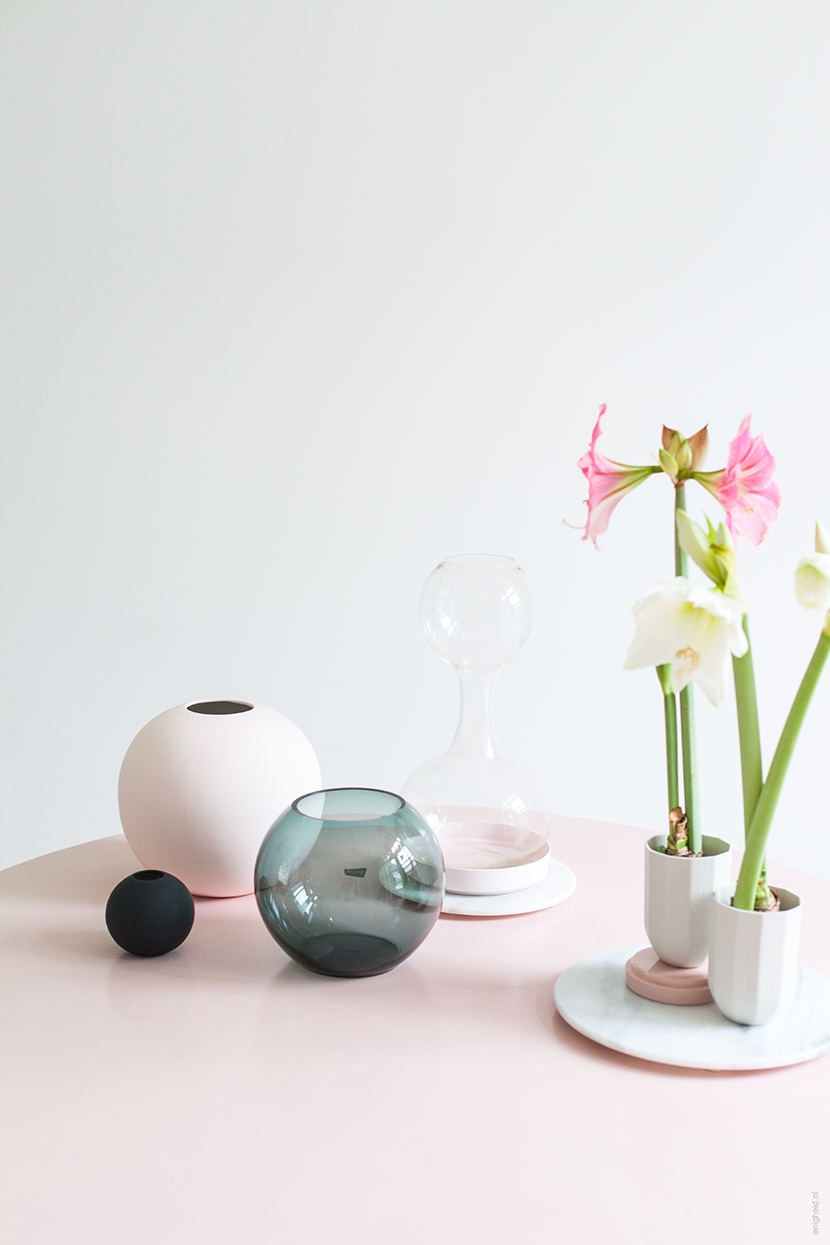 Sometimes I struggle with instagramming and blogging, because it seems to be all about having and buying stuff. My blog was once solely about interior design and styling, and although I love cutting edge design, owning all the latest design items wasn't what I was after. For me, inspiration is the key. I used to go thrift shopping frequently and found lots of inspiration for my home in thrift shops and flea markets. My home is filled to the brim with all the items I found along the way and I really don't need more stuff. On top of that I hardly have time for thrifting at the moment so I promised T. that I would buy less and enjoy the objects I already have more.
Of course I do get inspired by instagram and new accounts I discover once in a while. One of these was the Catcooee account, by Catrine, designer and stylist of the Cooee Design brand. I especially love their round vases with the iconic shape and soft look. Because of my attempt to be less of a materialist, I didn't buy them. But then I saw them on sale. I couldn't resist. Can you blame me?
Round pink and black vases: Cooee Design | Glass vases and marble plates: vintage finds | Paper porcelain cups by Hay | Pink bowl by &Klevering | Pink plateau by Lenneke Wispelwey | Aurum lamp Alex de Witte | Drop chair by Fritz Hansen via Flinders | Paper table by Studio Job for Moooi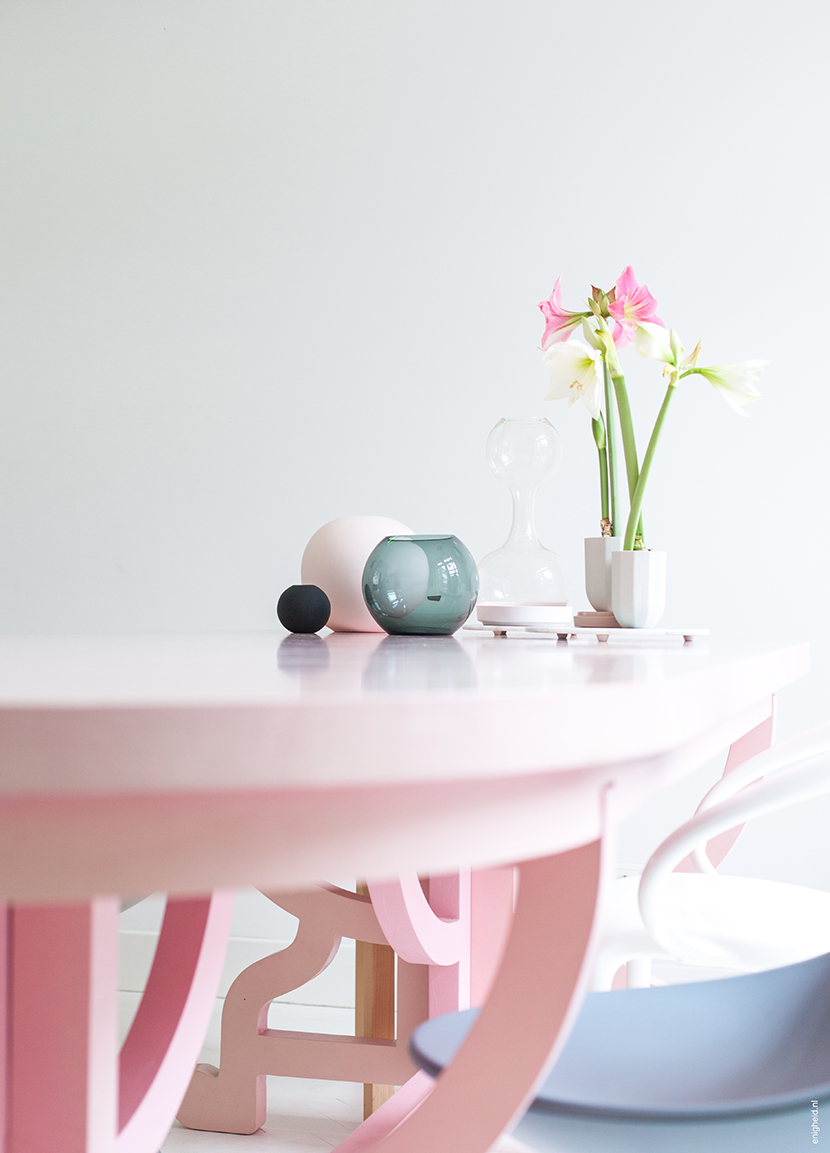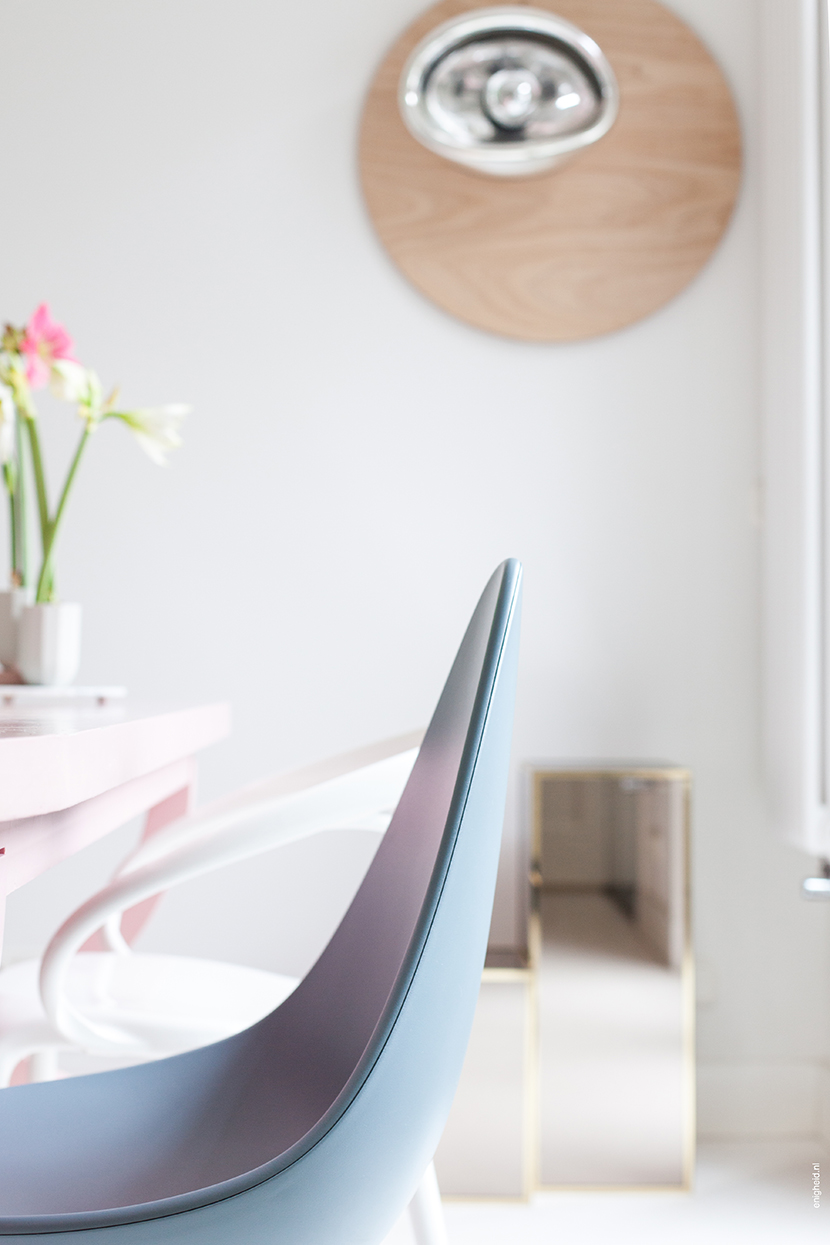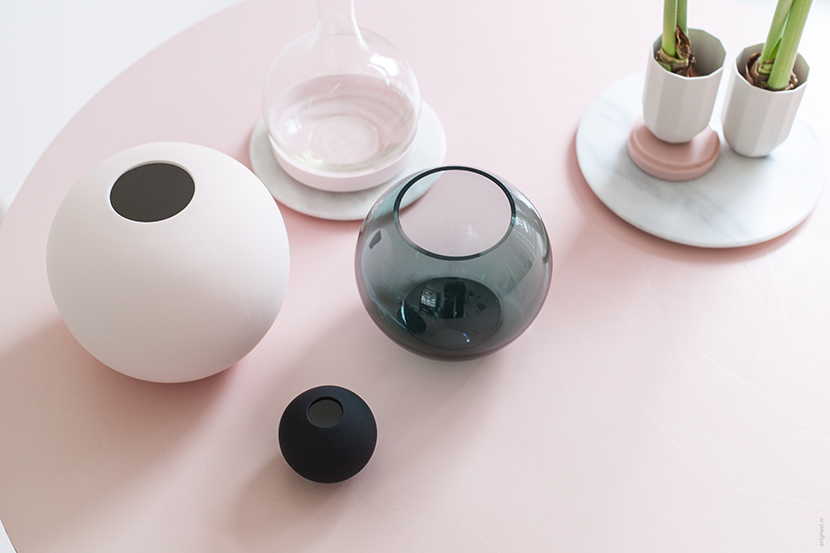 Wat ik soms lastig vind aan instagrammen en bloggen, is dat het vaak draait om spullen, het hebben, kopen en aanprijzen van spullen. Mijn blog draaide ooit volledig om interieurdesign en styling en hoewel ik ontzettend houd van vooruitstrevend design, ging het me niet om het hebben van de nieuwste design items. Voor mij was, en is, inspiratie waar het om draait. Ik ging vaak naar kringloopwinkels of rommelmarkten en vond daar veel inspiratie voor mijn eigen interieur. Inmiddels staat mijn huis tot de nok toe gevuld met mijn vondsten door de jaren heen en eigenlijk heb ik gewoon echt niks meer nodig. Ik heb ook vrijwel geen tijd meer om naar de kringloop te gaan dus ik beloofde T. dat ik wat minder zou kopen en dat ik meer zou genieten van de spullen die ik al heb.
Natuurlijk blijf ik geïnspireerd door instagram en nieuwe accounts die ik af en toe nog ontdek. Een van deze accounts was die van Catcooee, het account van Catrine, designer en stylist van Cooee Design. Ik werd vooral verliefd op hun ronde vazen met de iconische vorm en het zachte uiterlijk. Vanwege mijn poging om minder materialistisch te zijn, kocht ik ze niet. Maar toen zag ik ze in de uitverkoop. Ik kon ze niet weerstaan. Kun je me niet aanrekenen, toch?
Ronde vazen roze en zwart: Cooee Design | Glazen vazen en marmeren bordjes: vintage vondsten | Paper porcelain mokjes van Hay | Roze schaaltje van &Klevering | Roze plateau van Lenneke Wispelwey | Aurum lamp van Alex de Witte | Drop chair van Fritz Hansen via Flinders | Paper table van Studio Job voor Moooi