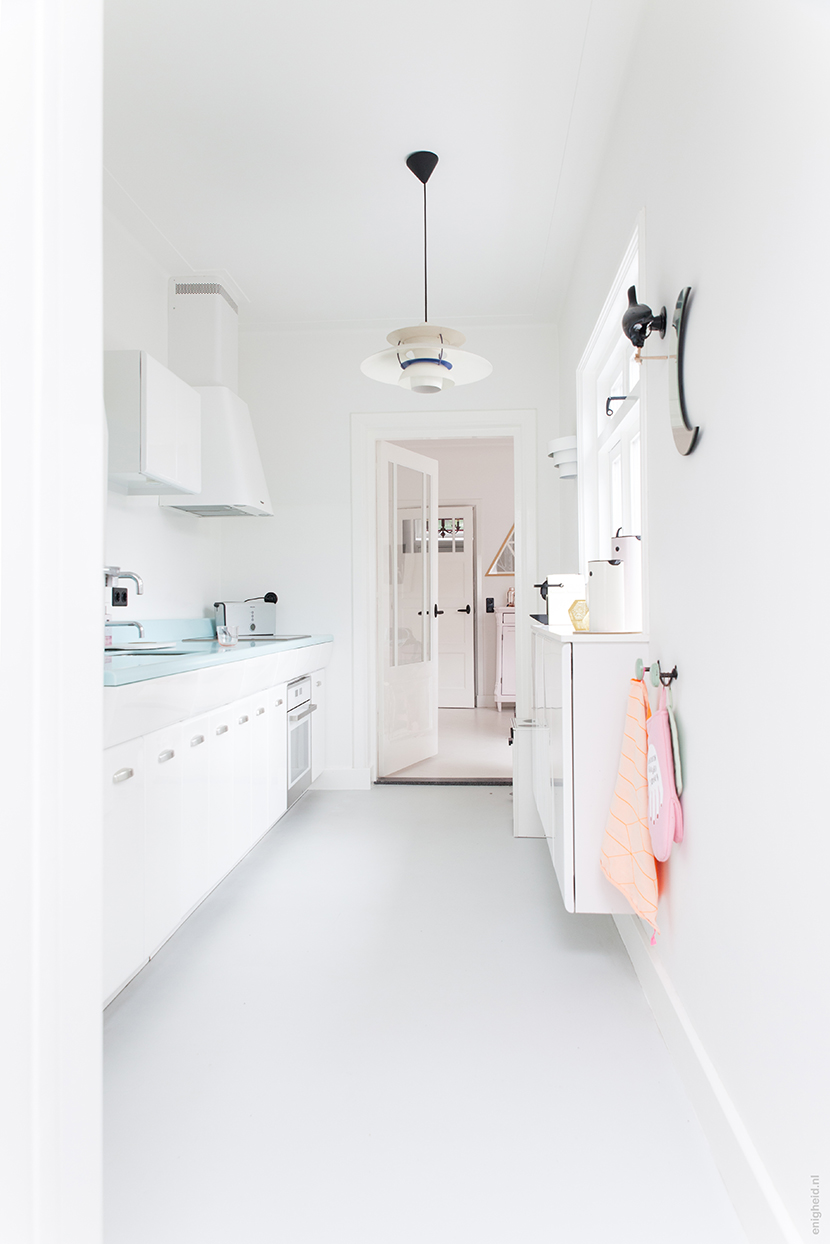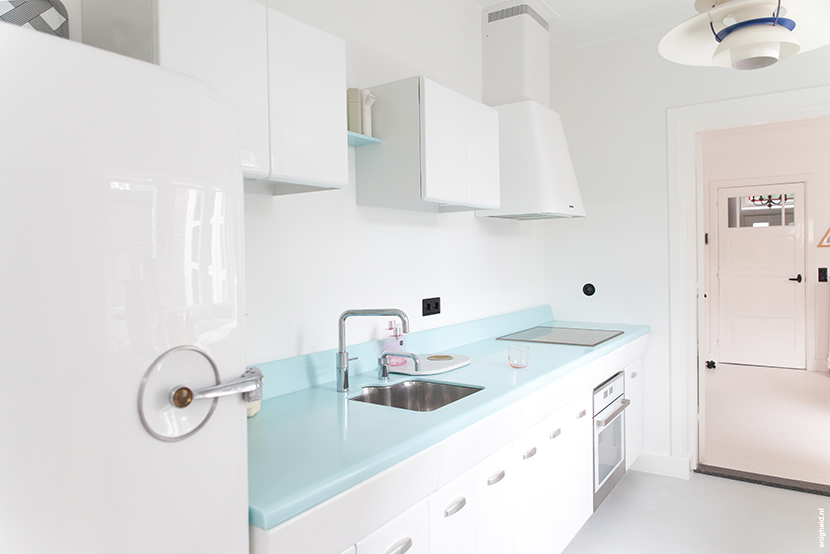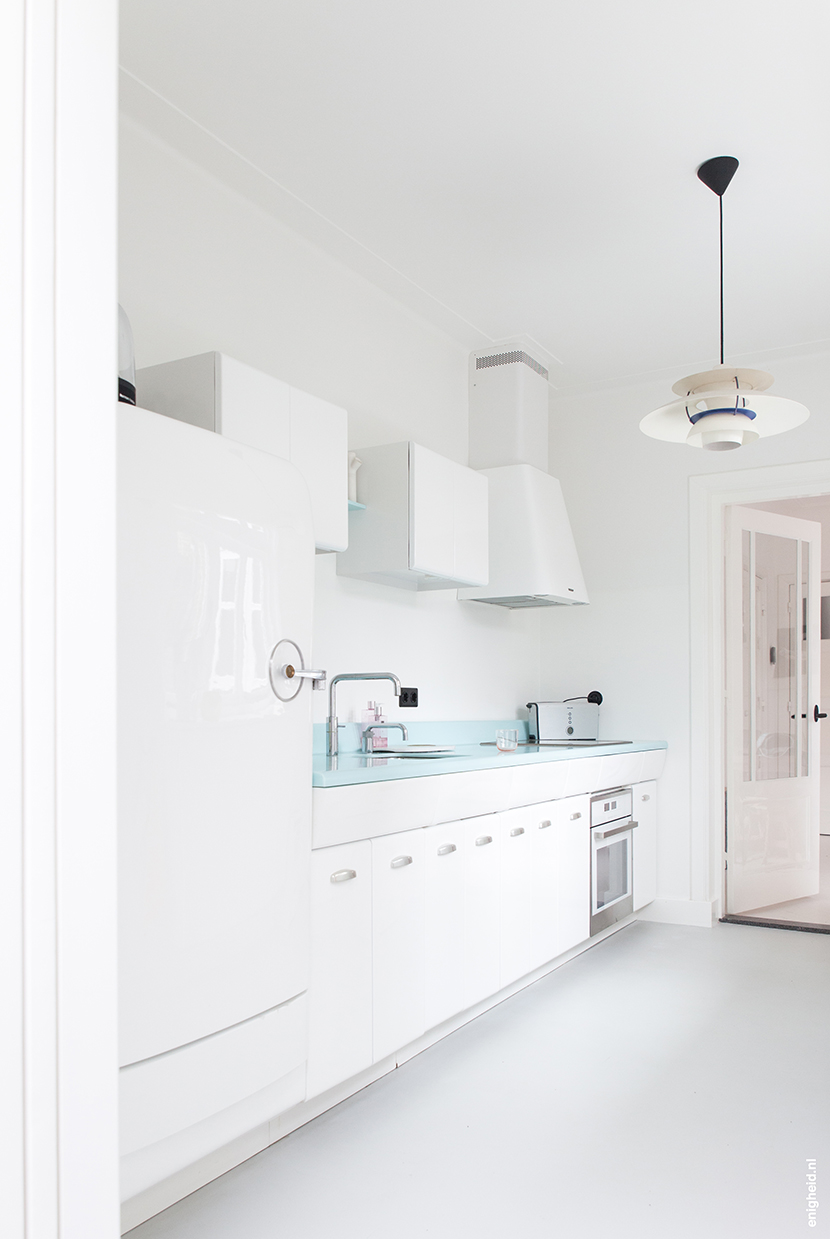 It has been a while since my last post, but I've got a good reason for being absent… we bought another home and already sold our home! All in three months time. It all went by so fast that we didn't have time to do anything else apart from arranging things for getting our home ready for selling, trying to get a mortgage and arranging stuff for the moment we own the new home (I can hardly believe it, but we've bought a renovation project, yet again. It seems perfect for our family though, so I believe it will all be worth it).
On my instagram-feed and in my stories, I have shared a bit more about the process. Some of my followers asked when they could see more pictures of our home on the site of our estate agent, but our home was sold before it came online. I've documented our home when it was all glammed up for future owners of course, so I've decided to make a series of blogposts to show you different parts of our home.
Starting off today with our kitchen and scullery. My love renovated the kitchen almost entirely by himself. It is an American Kitchen by Franke. When you click on the American Kitchen tag you can see how it looked before. In the utility room went quite some blood, sweat and tears too: T. and his dad cleaned the antique tiles and they made the terrazzo skirting boards by themselves. I trapped him to be in some pictures as well, because what is a pretty house without your loved ones, right?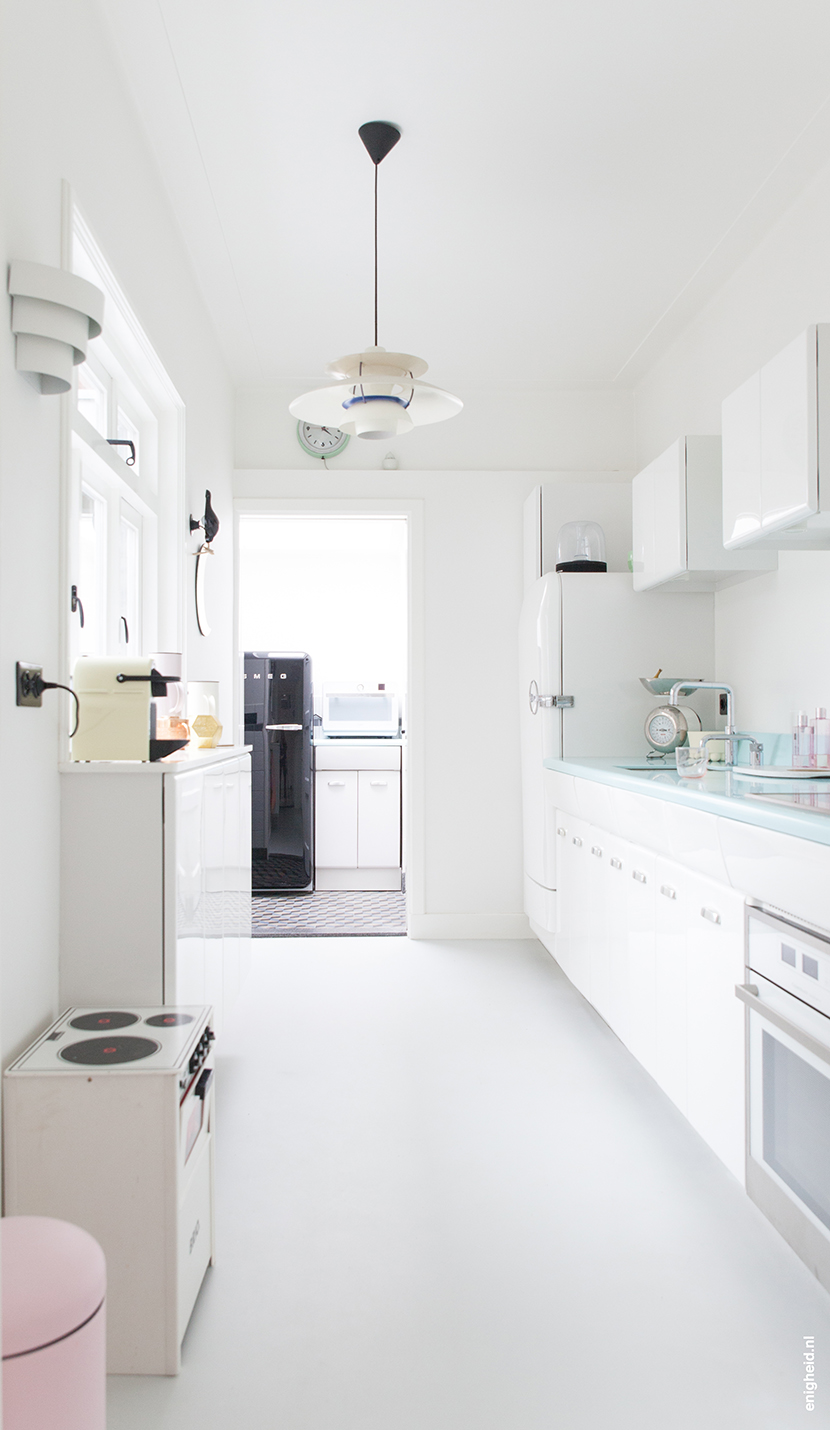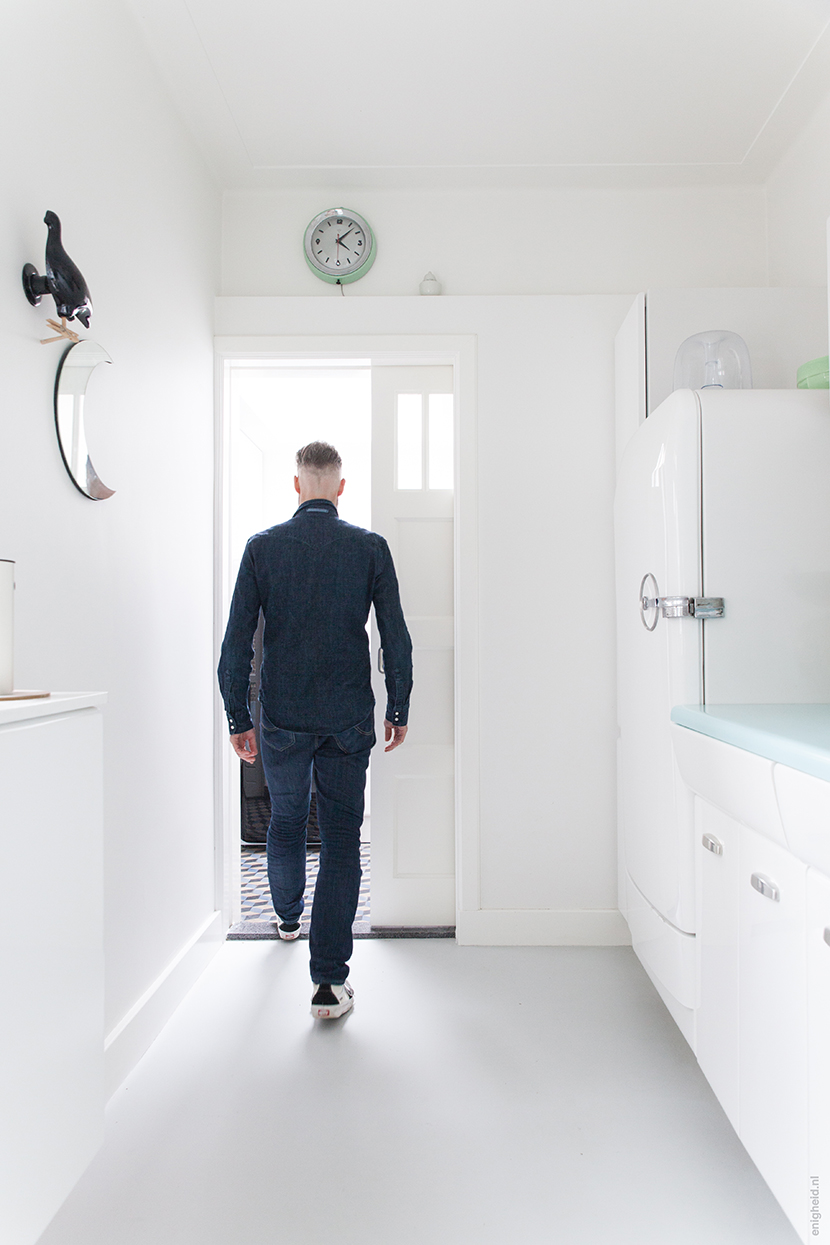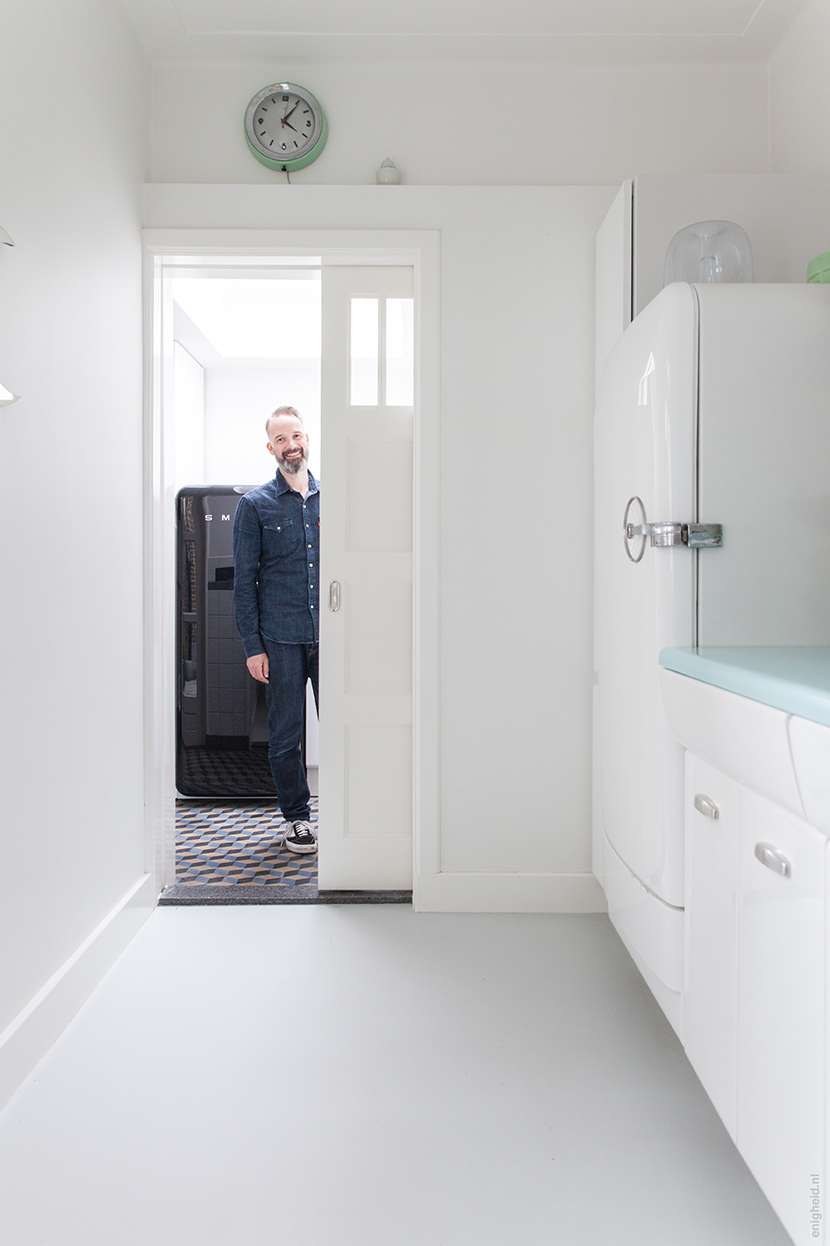 Ik heb een flinke tijd niet geblogd, maar ik had een goede reden: de afgelopen weken waren we enorm druk met het verkopen van ons huis en het kopen van een nieuw huis! Wat een emotionele achtbaan de afgelopen drie maanden, maar het is nu zo goed als rond. We zijn weken bezig geweest met het verkoopbaar maken van het huis, maar ook met het regelen van allerlei dingen rondom contracten, hypotheek en voorbereidingen voor klussen in het nieuwe huis (want geloof het of niet, we kochten weer een opknapper. Wel een waarvan we denken dat het perfect is voor ons gezin. Ik kan niet wachten om jullie meer te laten zien).
Op instagram liet ik al wat meer zien over het proces. Dat zorgde voor berichtjes van volgers die erg benieuwd waren naar de funda-foto's, maar de verkoop ging zo snel dat het funda niet heeft gehaald. Het huis was wel helemaal opgeruimd en schoongemaakt dus ik heb uiteraard mijn camera tevoorschijn gehaald. Toen ik de foto's zag bedacht ik me dat ik nog lang niet alles hier heb gedeeld, dus de komende periode ben ik van plan wat meer van ons huis te laten zien.
Te beginnen met onze keuken en bijkeuken. Mijn lief renoveerde de keuken bijna helemaal zelf. Het is een American Kitchen van Franke. Als je op de American Kitchen tag klikt, zie je meer posts over de keuken, onder andere hoe deze eruit zag voor hij werd opgeknapt. Ook in de bijkeuken zitten bloed, zweet en tranen. T. en zijn vader knapten de antieke vloertegels op en stortten zelf de terrazzo plinten. Ik maakte ook stiekem een paar foto's van hem in de keuken, want wat is een mooi huis zonder je geliefden?