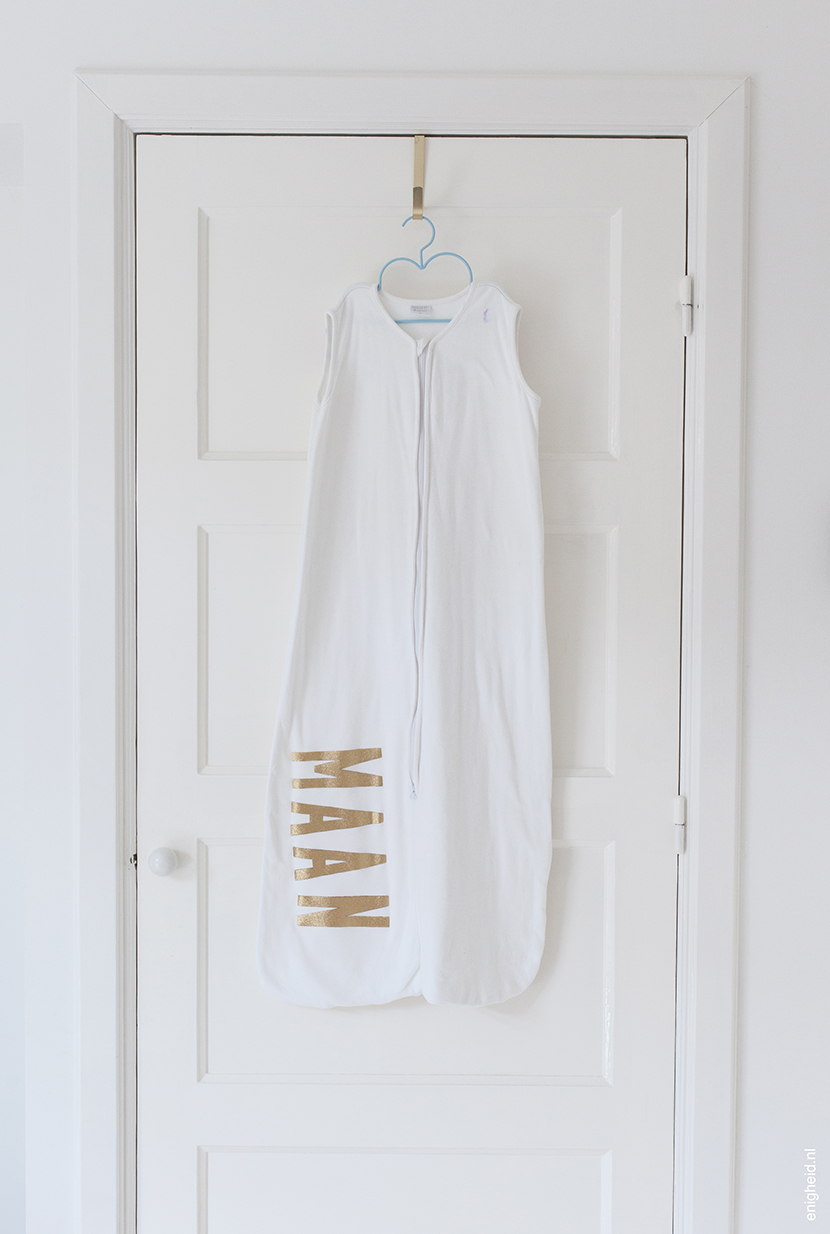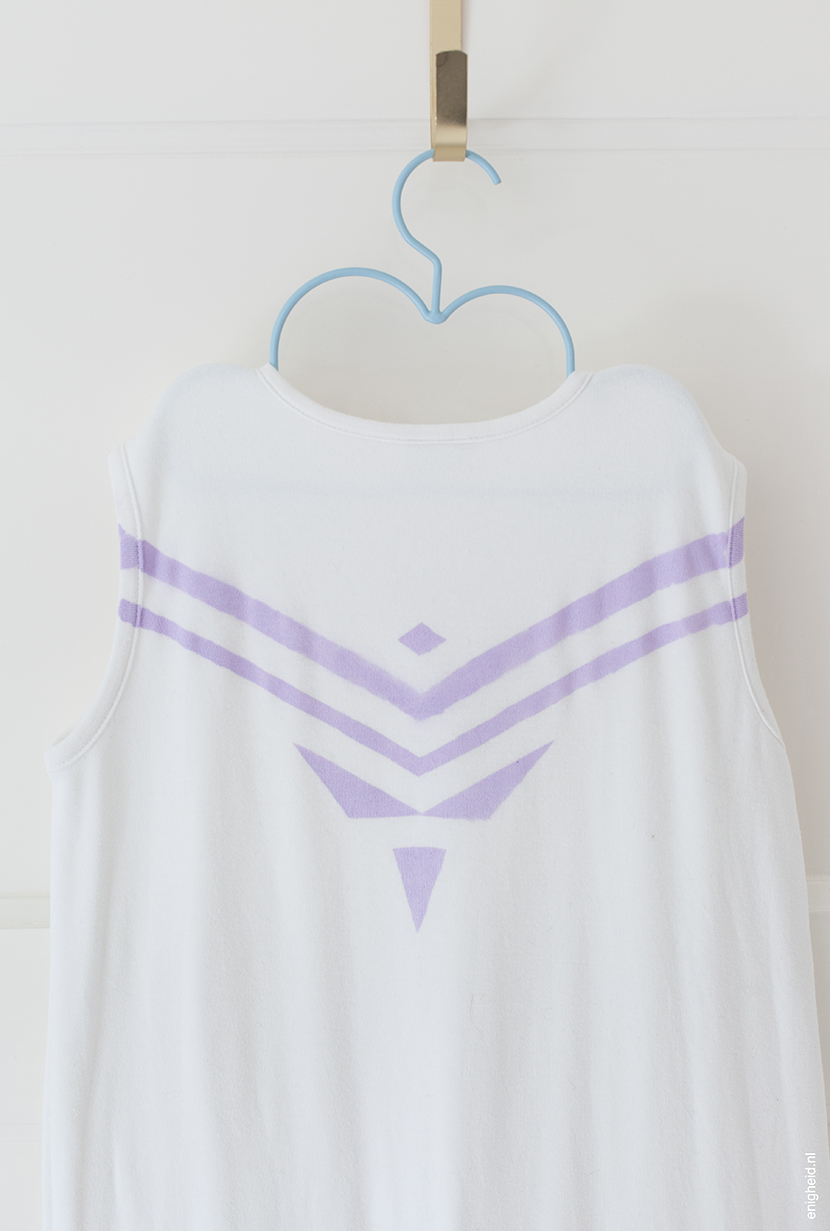 I am such a lazy DIY-er. It's not that I don't have the ideas, but I just don't take the time to start. When I went to look for a sleeping bag for Maan I didn't find any that I liked, I decided to take the plunge. So I decided to enhance a plain white one I found at Wibra (that's where I bought the clothes hanger too) and bought textile paint and iron-on-glitter-paper at Pipoos. I am pretty happy with the result.
(And yes, I made these pictures a while ago when it wasn't this cold and Maan slept in a thin sleeping bag. I have to admit that I am a lazy blogger too.)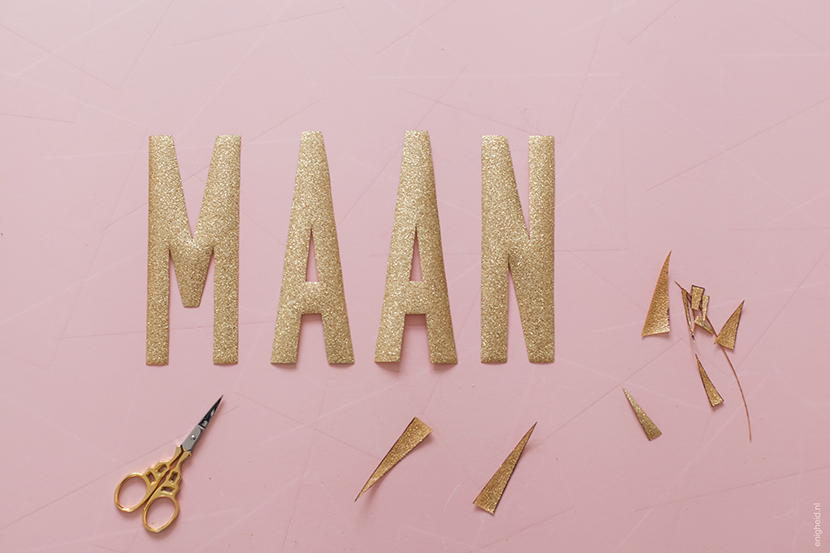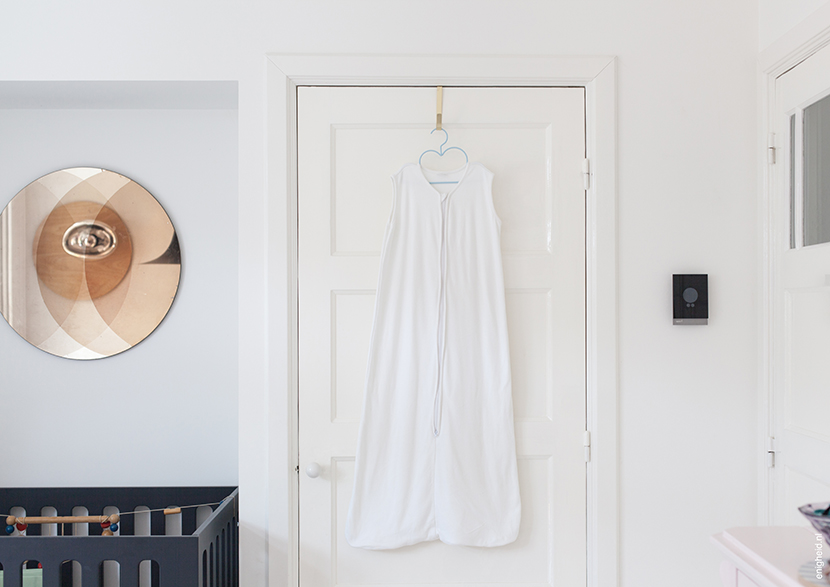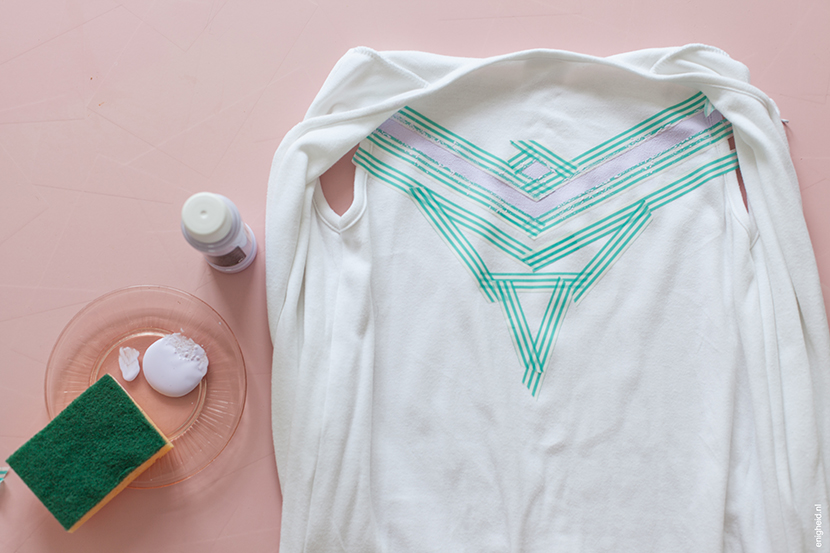 Ik ben zo'n luie knutselaar. Niet dat ik niet genoeg ideeën heb, ik neem er gewoon niet vaak genoeg de tijd voor. Toen ik laatst op zoek was naar een slaapzak voor Maan en niets vond naar mijn zin, ben ik toch overstag gegaan. Ik kocht een simpele witte bij Wibra (daar vond ik ook de kledinghanger) en ben aan de slag gegaan met textielverf en strijkglitterpapier van Pipoos. Ik ben behoorlijk tevreden met het resultaat.
(En ja, ik maakte deze foto's toen het nog niet ijzig kou was en Maan in een dunne slaapzak sliep. Ik moet toegeven dat ik dus ook een luie blogger ben.)