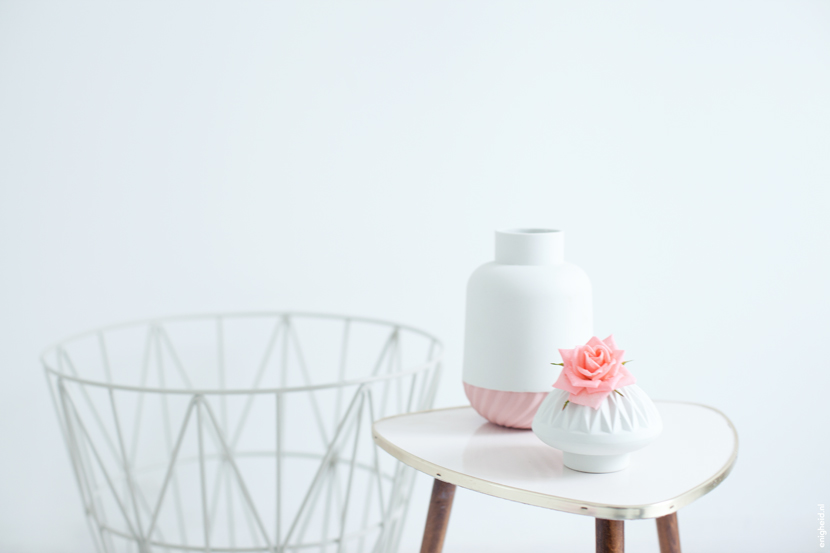 It's been a while, since my last blog post. I've missed blogging a lot, but I needed to prioritize. The last couple of months we worked hard in our house (we've placed architraves and skirting boards and the wood work in the living room needed a lot of love and attention: we've been filling holes, sanding, painting, filling holes, sanding, painting. I never realized our living room had this many doors and windows!) and we enjoyed summer, both in the Netherlands and in Sweden. The next couple of weeks will be busy too, but bear with me, in a few weeks I hope to be able to show you my living room!
The vases are by Lenneke Wispelwey (they come as a set, so you have three vases in one, isn't that genius?), the grey basket is from Ferm Living and I got it from Anki in exchange of a night of sushi eating (best deal ever) and the small table is a thrift find I painted pink. The black and copper baskets are from H&M and the jug is by Stelton.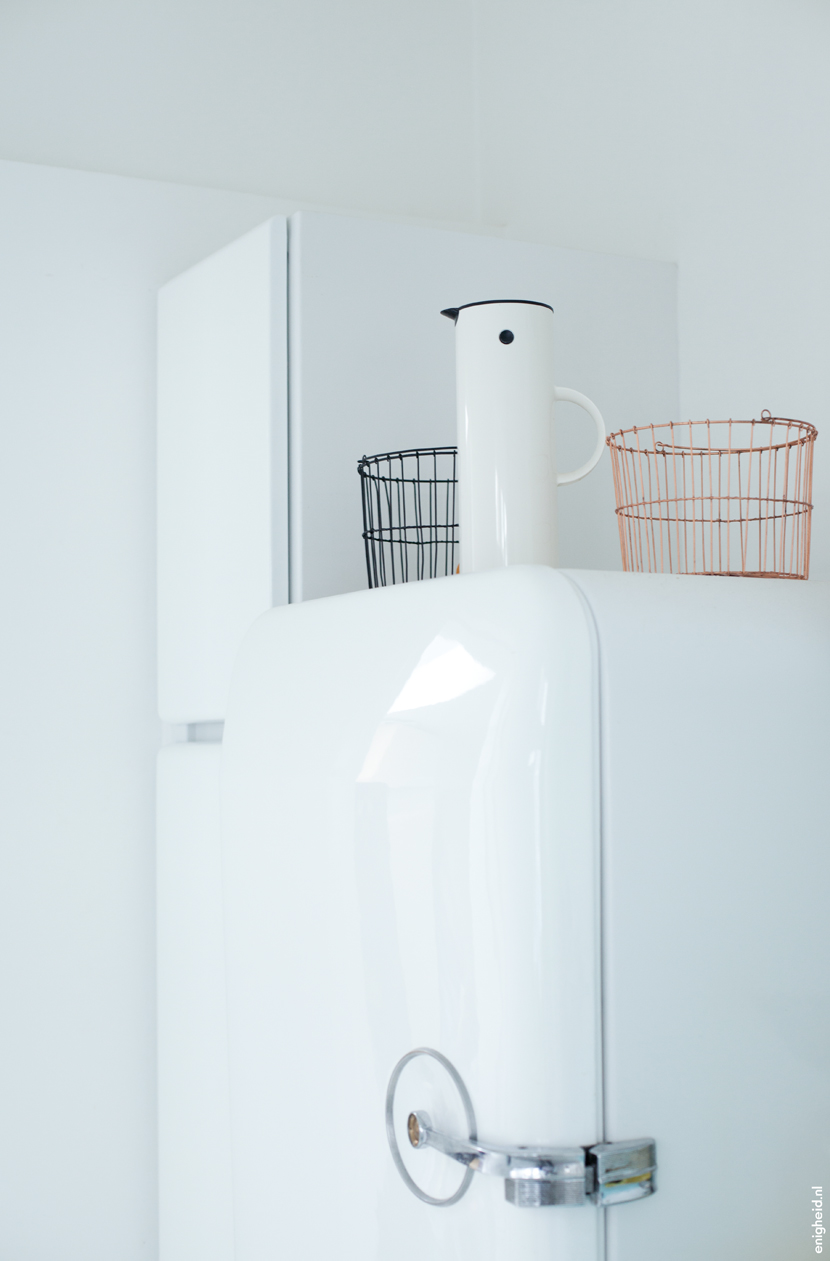 Mijn laatste blogpost is alweer een tijdje geleden. Ik heb het gemist, bloggen, maar moest even prioriteiten stellen. De afgelopen maanden hebben we hard gewerkt aan ons huis (architraven en plinten zijn geplaatst en we hebben heel veel bloed, zweet en tranen gestopt in al het houtwerk: plamuren, schuren, gronden, plamuren, schuren, gronden. Ik besef nu pas hoeveel deuren, ramen en kozijnen we wel niet in de woonkamer hebben!) en we hebben genoten van de zomer, hier in Nederland en in Zweden. De komende weken moeten we nog heel veel doen, maar hou nog even vol, over een paar weken hoop ik jullie mijn woonkamer te kunnen laten zien!
De vazen zijn van Lenneke Wispelwey (het is een set, de kleine past in de grote, dus eigenlijk heb je drie vazen, is dat niet gaaf?), de grijze mand is van Ferm Living en ik kreeg hem van Anki in ruil voor sushi (best deal ever) en het kleine tafeltje vond ik op een rommelmarkt en schilderde ik roze. De zwarte en koperen mandjes zijn van H&M en de kan is van Stelton.