A few months ago I worked together with Anki from Zilverblauw on an advertising campaign for lighting brand Qazqa. Doing this shoot was amazing (you all know about my soft spot for lamps – pun intended). I was asked to choose some interior items that describe me best and to choose my favourite lamp from their collection. Clean and bold shapes fit me best so I choose the Pendant Lamp ball 50. I never imagined 50 centimeters in diameter would be this HUGE but I love it when a lamp makes a statement. Have a look at the Qazqa-website to check out the result of the styling shoot we did.
The lamp is hanging in our attic now and it is the perfect spot for it. It is pretty big but the space can take it and it gives a soft light to the room. It feels like having the moon inside of my home.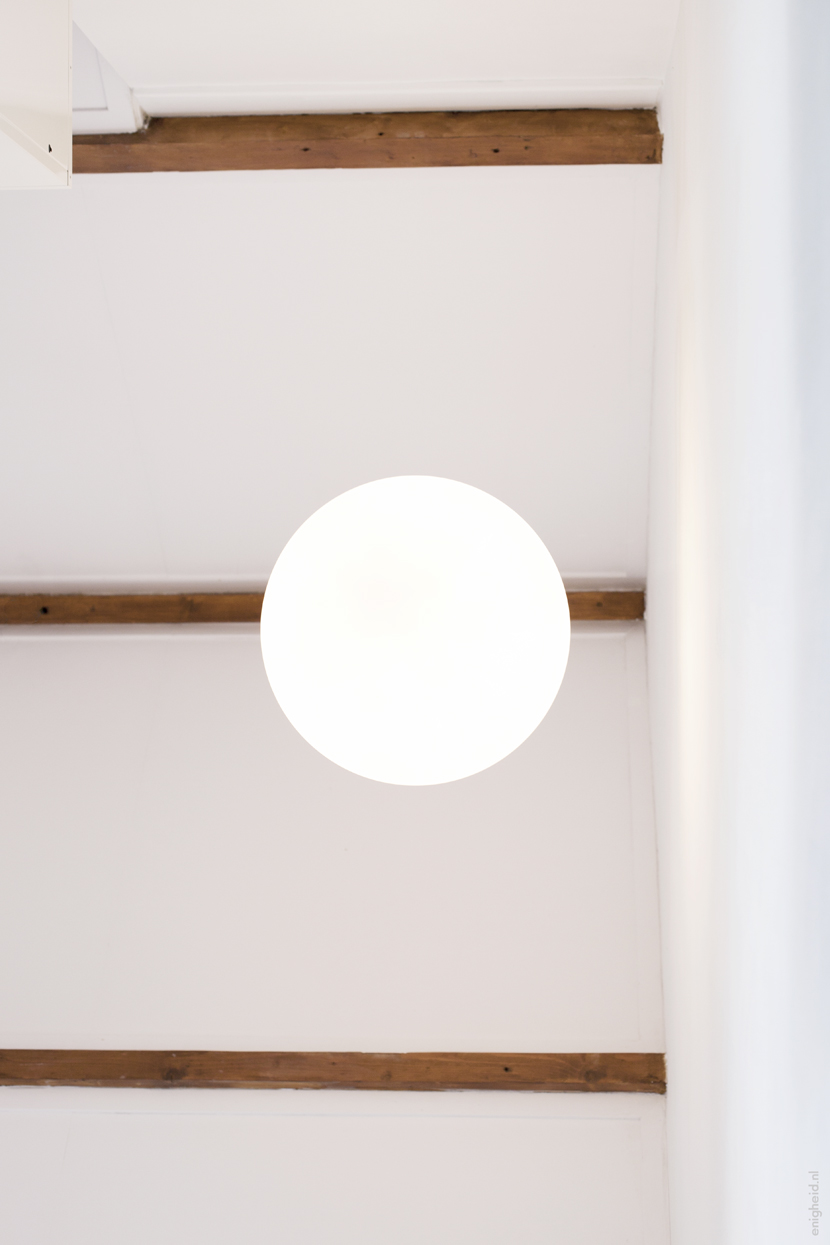 Een paar maanden geleden werkte ik met Anki van Zilverblauw aan een reclamecampagne voor lampenmerk Qazqa. Het was erg leuk om deze shoot te doen (jullie kennen mijn zwakte voor lampen..). Ik ben gevraagd een aantal interieurobjecten te groeperen die mij het beste omschrijven en mocht mijn favoriete lamp uit de collectie kiezen. Strakke en krachtige vormen passen het best bij mij en daarom koos ik de Pendant Lamp ball 50. Ik had nooit bedacht dat een diameter van 50 centimeter zo ENORM zou zijn maar ik hou ervan als een lamp een statement maakt. Kijk op de Qazqa-website om het resultaat van de styling shoot die we deden te zien.
De lamp hangt nu op onze zolder en dat is een perfecte plaats. Hij is behoorlijk groot maar deze ruimte kan dat prima hebben (we hebben een flinke nok) en de lamp geeft een mooi zacht schijnsel. Het voelt alsof de maan nu bij mij binnen hangt.